Fabricio Werdum would have slapped Conor McGregor at UFC 197 presser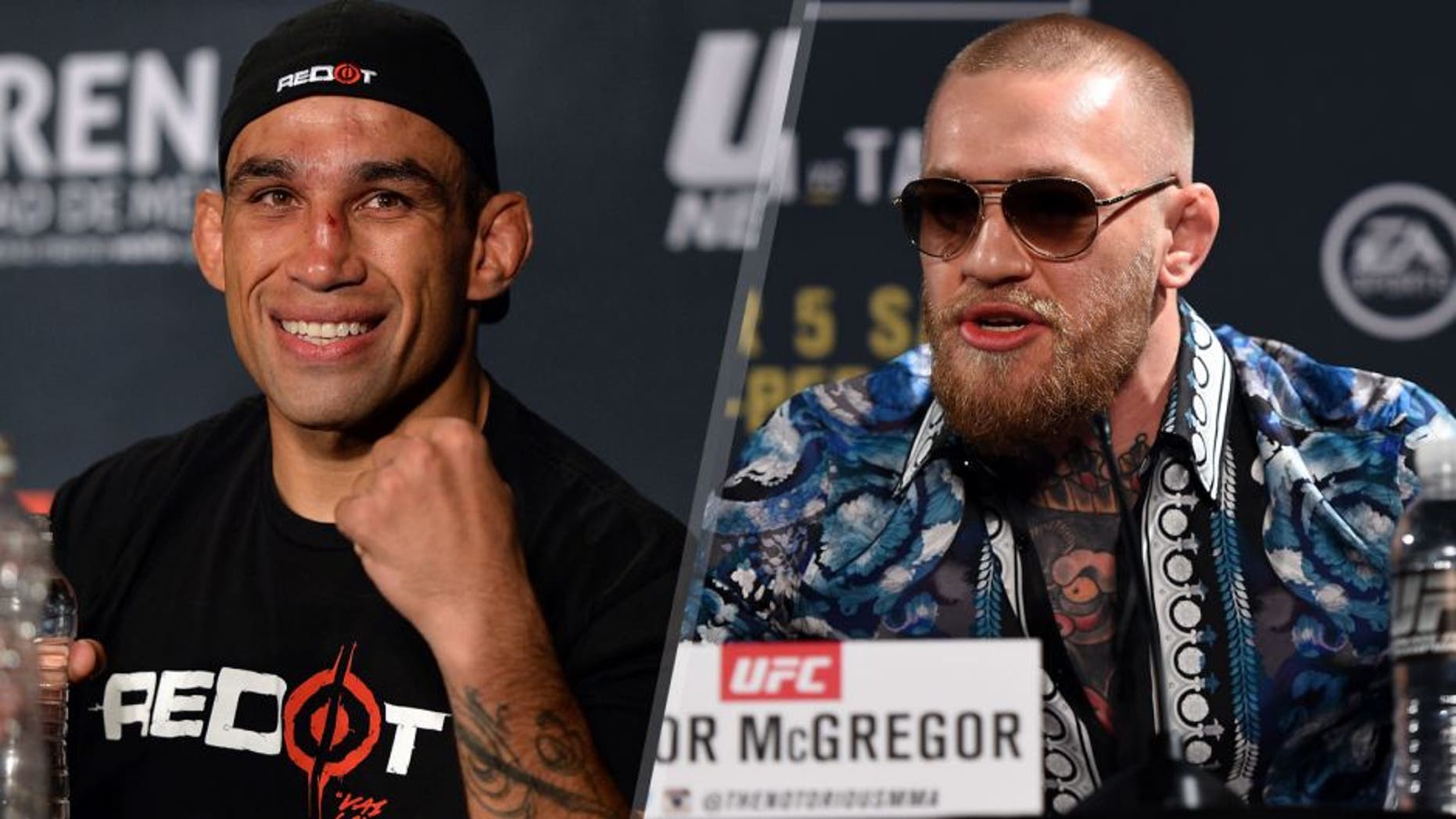 Conor McGregor might be the king of press conferences, but if he attempted to pull any antics with UFC heavyweight champion Fabricio Werdum, he might just get smacked.
Werdum watched the pre-fight press conference for UFC 197 earlier this week, which involved his teammate Rafael dos Anjos becoming the latest target of McGregor's verbal assault.
Several times when media members attempted to ask dos Anjos questions, McGregor ultimately responded by interrupting the lightweight champion and giving his own answers instead. Werdum says dos Anjos isn't the kind of guy to physically assault his opponent during an event like that but the heavyweight champion is a different story.
"When the guys had questions for Rafael, he talked at the same time. This is not good. If I'm there, if my opponents said that, I'd grab the water or the juice and (motions to throw it on them) -- 100 percent, or I'm going to say (slap) 'Be quiet!' It's a different personality," Werdum told media members at a luncheon on Thursday.
"Rafael dos Anjos is a very smart guy. He controlled himself and he's just thinking of the fight."
Werdum can't deny that for as loud as McGregor has been during his UFC career, the featherweight champion has continued to back up what he's said with his performances inside the Octagon.
That being said, Werdum believes McGregor is in for a rude awakening once he feels the power of dos Anjos at 155 pounds compared to the fighters he's faced thus far in the featherweight division.
"When you talk too much and after you not show inside the cage, this is bad," Werdum said. "This is not good. Like Chael Sonnen. Chael Sonnen talked a lot, a lot of things before, and then showed nothing inside the cage.
"Conor McGregor, he talked too much, but after that he showed but this time he's wrong because it's a different division. When he feels Rafael dos Anjos' hands, it's so different."
McGregor will undoubtedly continue his verbal assault on dos Anjos all the way until they face off on March 5 in Las Vegas, but the lightweight champion has plenty of back up.
Werdum isn't going to back off his statements about McGregor because if he's taking aim at dos Anjos, he's going to have to battle the heavyweight champion as well.
At least in the war of words.
"Rafael is like my brother," Werdum said. "I train with him every day. When you have a fight with my friend, you have a fight with me, too. It's family. You say something bad, you pay for this for sure."