F1: Fan walks onto track during Singapore GP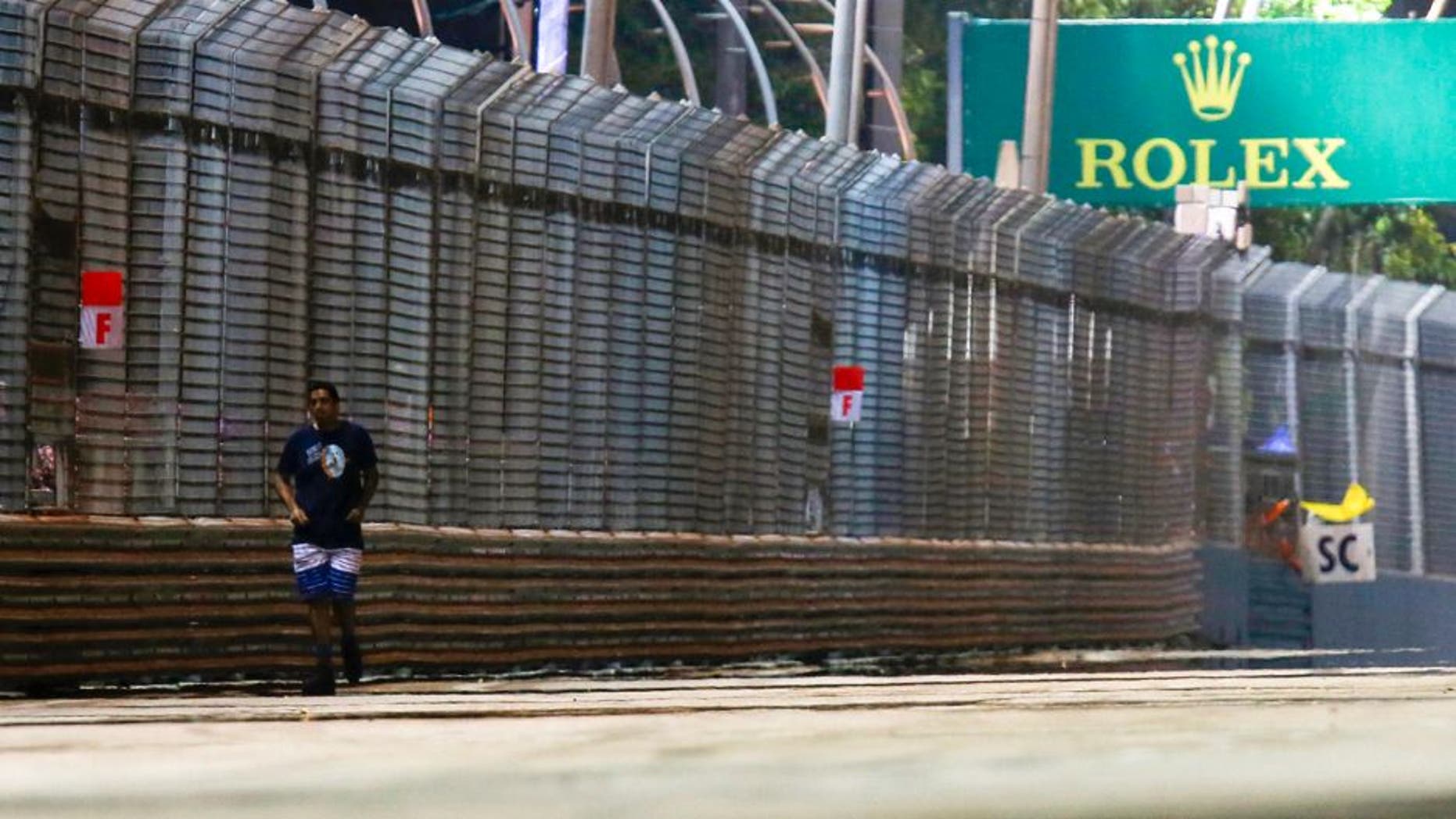 SINGAPORE (AP) A man wandered along the track during Sunday's Singapore Grand Prix, prompting the safety car to come out and throwing team tactics into chaos.
On lap 37, a casually-dressed man was seen wandering along the edge of the track near the Anderson Bridge section of the street circuit.
Race leader Sebastian Vettel of Ferrari cried out over the radio ''there is a fan on the track!'' and the safety car was immediately deployed.
After walking a short distance, the man climbed over the trackside barrier, and with the danger passed the race soon resumed.