Eye-opening win: Browns push themselves into first place, playoff talk by dominating Bengals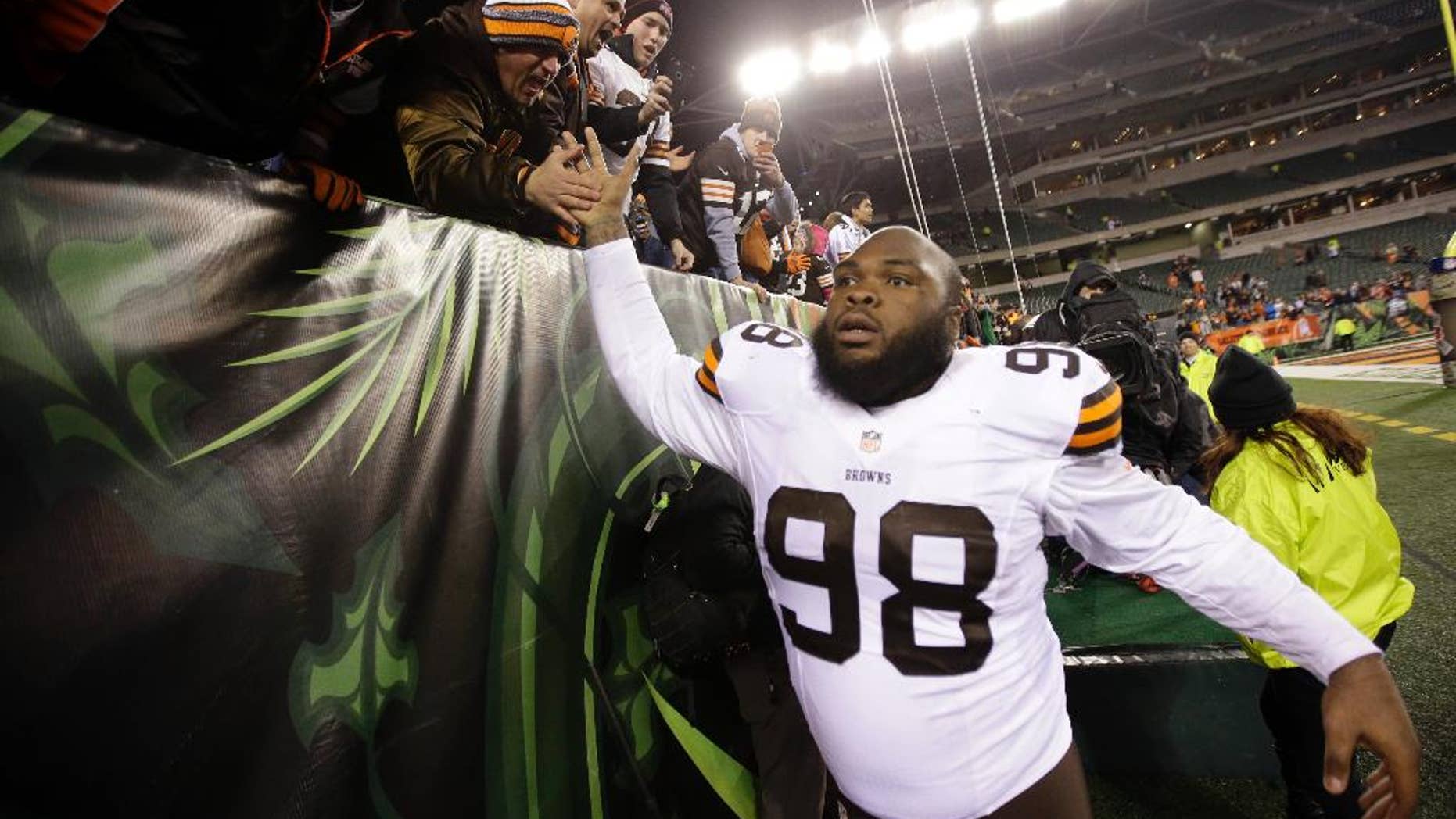 CLEVELAND – Not since a young, hoodie-wearing coach who went on to Super Bowl glory elsewhere led them have the Browns been this good.
Bill Belichick had Cleveland in first place after nine games in 1994. Twenty years later, first-year coach Mike Pettine has them there again.
With a dominating 24-3 win at Cincinnati on Thursday night, the Browns (6-3) moved into a tie with Pittsburgh atop the AFC North and pushed themselves into the playoff conversation.
Pettine said while the result may have shocked some around the NFL, "it didn't come as a surprise to us." And although the Browns have won five of six and given Cleveland fans hope the ever-changing organization has finally established some footing, Pettine warned about an "over reaction" and premature playoff talk.
Browns safety Donte Whitner said the Browns stack up with playoff teams he was on in San Francisco.