Experienced Heat, upstart Pacers finally ready to begin Eastern Conference finals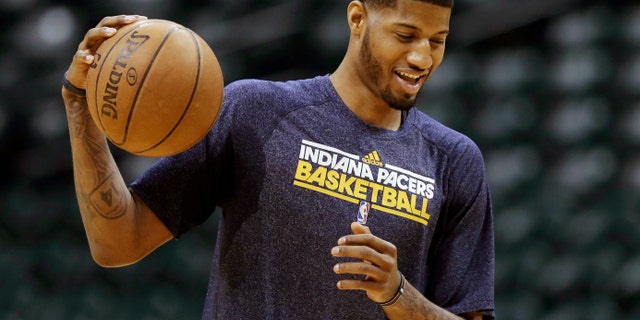 MIAMI – For LeBron James, it's a fifth trip to the Eastern Conference finals in seven years. For Dwyane Wade, it's a fifth trip in nine seasons to the NBA's penultimate round.
For the Indiana Pacers, this is pretty much uncharted waters.
Only one current Pacers player has appeared in a conference-final game, and that was Ian Mahinmi, who played exactly 71 seconds in one game of the 2011 West title series without so much as taking a shot.
So if experience means anything, then it's advantage Heat when this Indiana-Miami matchup opens Wednesday night. It should be no surprise that the Heat aren't saying that matters, especially after how the Pacers tested them big-time in last year's second-round series between the clubs and went 2-1 against them in this regular season.