Expected bad weather holding off at Bristol -- for now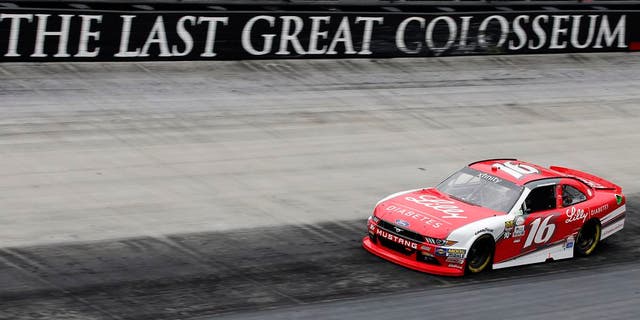 BRISTOL, Tenn. -- As of 10:30 a.m. ET on Saturday, the expected bad weather was holding off at Bristol Motor Speedway.
After being able to hold the first of two scheduled Saturday practices for the Monster Energy NASCAR Cup Series followed by XFINITY Series qualifying, there was hope that it might just hold off long enough to let NASCAR get in the Fitzgerald Glider Kits 300 XFINITY event. The start of that race has been moved up 10 minutes to 1:03 p.m. ET and will be televised on FS1.
The reason for optimism was a forecast that called for no more than a 20-percent chance of precipitation between 10 a.m. and 2 p.m., according to weather.com.
At 3 p.m., the chance for isolated thunderstorms and accompanying rain increases to 35 percent. Its 45 percent at 4 p.m., 55 percent by 5 p.m. and continues to increase all the way up to 85 percent by 8 p.m.
The forecast for Sunday, when the Food City 500 Cup Series race is scheduled to go off at 2 p.m. (pre-race coverage on FOX at 1:30 p.m.), remains gloomy.
Sundays forecast, according to weather.com, predicts a 95 percent to 100 percent chance of rain throughout the day from 9 a.m. through 5 p.m. It doesnt dip below 75 percent until 8 p.m., making it appear unlikely at this time that Sundays race will go off as scheduled.
Then again, the same was being said of Saturdays XFINITY race on Friday.
With the rain holding off, Kyle Larson was able to grab the pole for the XFINITY race by being fastest in Saturday qualifying.
"The radar and the forecast may not look so good, but it's not raining now, so hopefully we can get the race in," Larson said.
FOXSports.com will continue to update this story as more weather updates develop.
Kansas City Star | TNS via Getty Images