Exclusive: 'Win and you're in' mentality not necessarily the play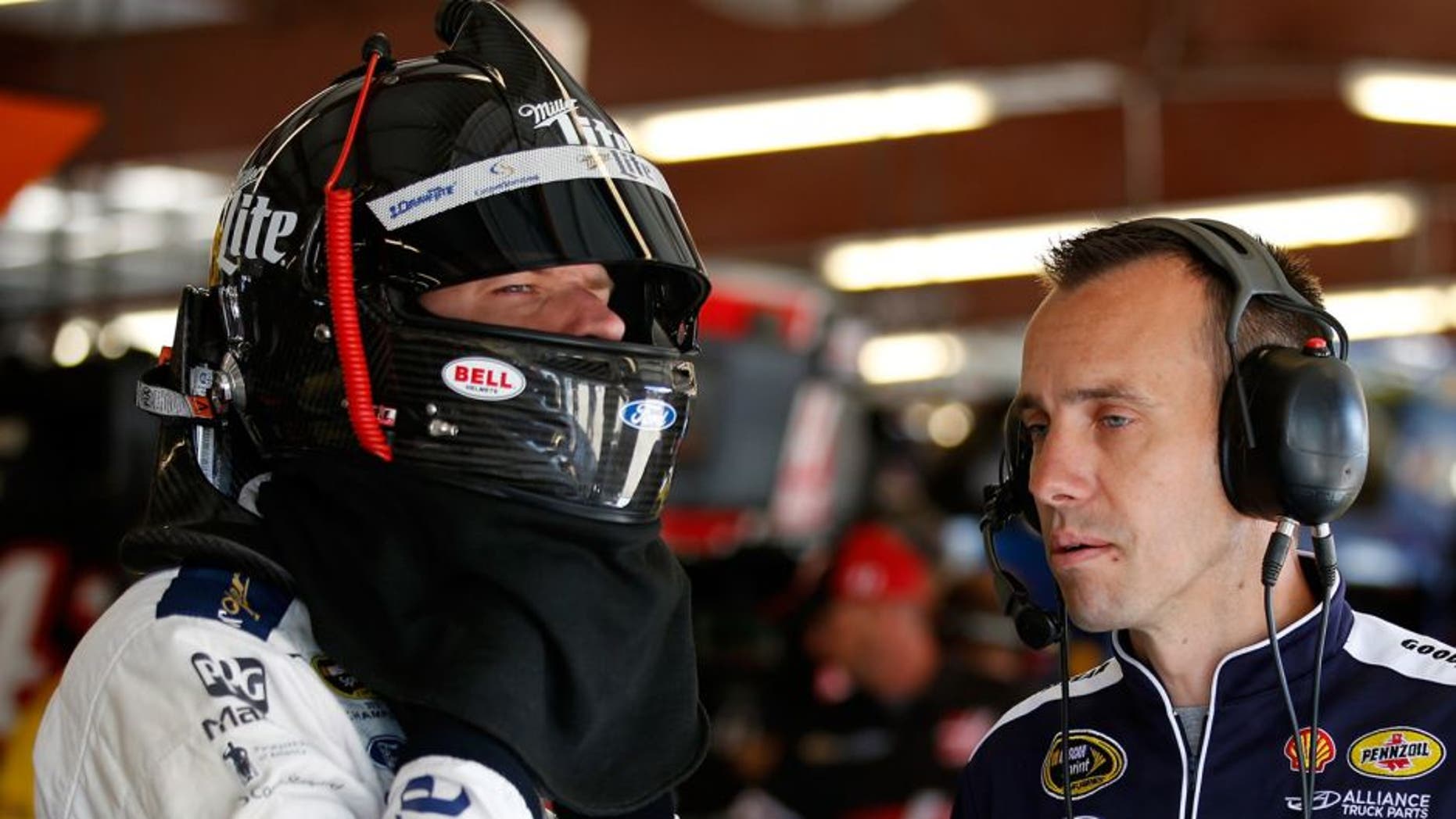 Win and you're in.
That's the rationale behind the entire Chase for the NASCAR Sprint Cup.
Win any of the 26 Sprint Cup regular season races and you're virtually guaranteed to be one of the 16 drivers who qualify for the Chase.
Win and you're in.
Win a race in the Chase and you automatically advance to the next round.
Win and you're in.
With that in mind FOXSports.com caught up with Paul Wolfe, crew chief of the No. 2 Team Penske Ford of driver Brad Keselowski following the final Happy Hour practice to talk strategy in advance of Sunday's MyAFibRisk.com 400 at Chicagoland Speedway.
Given that Keselowski has won this race twice in the last three years, given that Keselowski and Wolfe have well-deserved reputations as being willing to gamble big on strategy, and given that the two already have one Sprint Cup championship under their belts, we figured Wolfe would advocate a bold approach Sunday at Chicagoland.
We were wrong.
What Wolfe had to say was enlightening and made an awful lot of sense, but it was surprising nevertheless.
Asked what it would mean to win this race for a third time, Wolfe said, "It would be huge. Being able to start the Chase off with a win is huge."
That said, the way the Chase works is that four drivers lowest in points after the completion of the third race will be eliminated, which means early on, it's more important to survive and advance to the next round than it is to gamble for a victory.
"I think for us, we understand you don't necessarily have to win a race to advance to Homestead," Wolfe told FOXSports.com. "Going into it last year was, 'Oh, you're going to have to win a race.' And we saw cars make it there that didn't. With that being said, we can't have a mechanical failure or something like that. That's what took us out of the opportunity to have a shot at it at Homestead (last year)."
So heading into Sunday's race, Wolfe said he told his team to focus on execution and running well.
"I don't feel like we need to do it (win) and that's kind of the tone I've set with Brad and the guys this weekend is, we just need to come here and put together a solid day," said Wolfe. "Run top five like we feel that we're capable of, and if we're in position (to win) we're going to go for it."
And that just could prove to be the winning strategy.