Exclusive: How Eddie Wood campaigned to get Robert Yates in the NASCAR Hall of Fame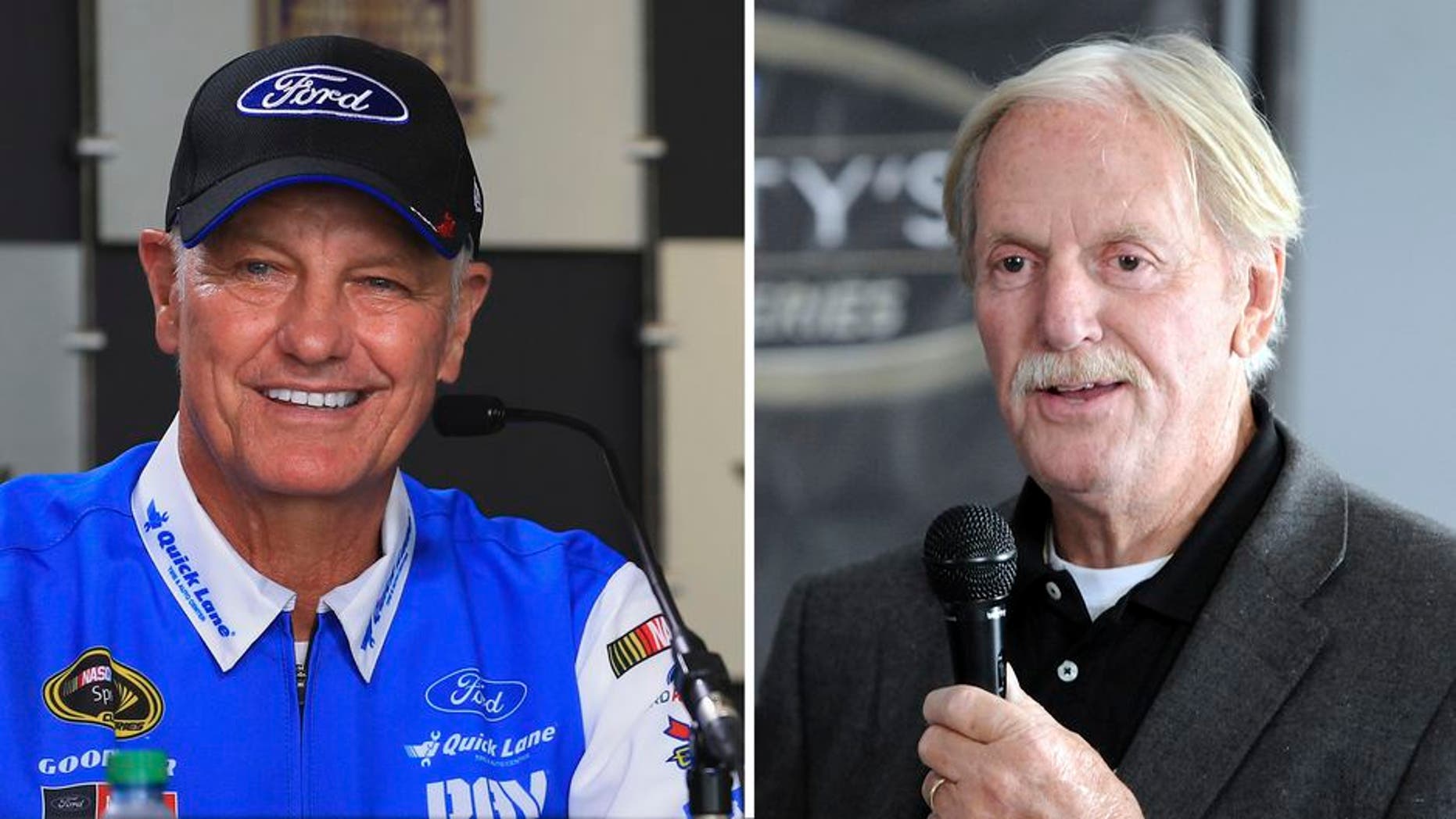 Sometimes, a story just flat out needs to be told. This is one of those times.
On Wednesday afternoon in Charlotte, more than 50 members of the NASCAR Hall of Fame Voting Panel gathered to select the five individuals who would be inducted into the halls Class of 2018.
The panel members consist of everyone from NASCAR CEO Brian France to track operators, former racers, representatives of the three automakers in NASCAR, broadcast partners and journalists. Each of the panel members gets a single vote and they all count the same.
The process goes like this: For about 2 hours of so, the floor is open for any member of the Voting Panel to advocate on behalf of any of the 20 Hall of Fame nominees. Basically, any of us on the panel and I am one of the members can talk about why we think one or more individuals belong in the NASCAR Hall of Fame.
The discussions occasionally become contentious and often youll see members lobby for the same candidate year after year. No one is rushed or hurried, and anyone who wants to speak can.
The main rules are this: No one is allowed to post to social media during the discussion and everything said in that room remains in the room. When you think about it, thats really the only way to make certain people feel safe to speak their minds.
That said, on Wednesday, Wood Brothers Racing co-owner Eddie Wood gave a stirring speech on behalf of Robert Yates, who wound up being elected along with Red Byron, Ray Evernham, Ken Squier and Ron Hornaday Jr.
So impressive was Eddies speech that I asked him after the event was over if hed share some thoughts on Robert with me. He agreed.
Eddie and his brother Len recently went up to visit Robert at his farm in Wilkes County, N.C., not far from where Junior Johnsons race team used to be based.
Eddie said he and Len didnt know what to say since Yates was battling liver cancer and was obviously not in good health. Still, the three had a good visit.
Given what hes going through, you didnt know what to say when you got there, said Wood. You didnt know how he was going to be. You just didnt know.
But when we got there, he was Robert. He was good. He just was so upbeat. He was just like the last the last time we saw him. He was Robert.
And so after the visit, Wood was inspired to speak on Roberts behalf. What follows are some of the things he said during his speech, which he reiterated to me the following day after Cup practice at Charlotte Motor Speedway.
If you look at him from the 1960s forward, he did every job in this garage except drive, Wood said of Yates. From driving the truck everything. Working on the car, pit stops. Hed jack the car, he gassed the car, all of that.
More than that, though, Wood was impressed with how Yates was dealing with his cancer.
It reminded me of years ago when NASCAR would make a rule change, said Wood. You could race on Sunday, and on Monday or Tuesday, there could be a rule change. It could be something as simple as cutting your spoiler or raising the height of your car. If the Fords were doing really well, they might raise em up half an inch, just trying to keep the playing field level.
But in those days, you didnt have all the tools to go work on your car, said Wood. And back then, the quickest way to get your performance back after a rule change was to get more horsepower.
And thats where Yates, one of the sports best engine builders in history came in.
Robert would go in his shop and lock the door and he would have Doug (his son) and a couple of others in there with him, said Wood. But nobody left until they came up with more power. They may be in there a day. They may be in there three days.
But he stayed in there until he got it done, said Wood. When hed come out of there, he might have 15 or 20 more horsepower. But he fixed it. And thats what I see in him now battling cancer.
Wood said Yates has not backed down from the fight.
This sickness hes had has been thrown at him, blindsided him, said Wood. Hes going to fix it. Hes going to work through it. He talked about his treatments. He tried one thing and he wasnt sure that was going to work, so he had a new treatment he was working on.
He was very upbeat about it and like, Im going to beat it. Im going to fix it. Just like he went and found horsepower when there was a rules change. His attitude was so positive and upbeat.
That kind of strength is one of many reasons Yates is going into the NASCAR Hall of Fame. We can hope he his successful in his latest battle.