Ex-Rugby star Hayne makes 49ers' 53-man roster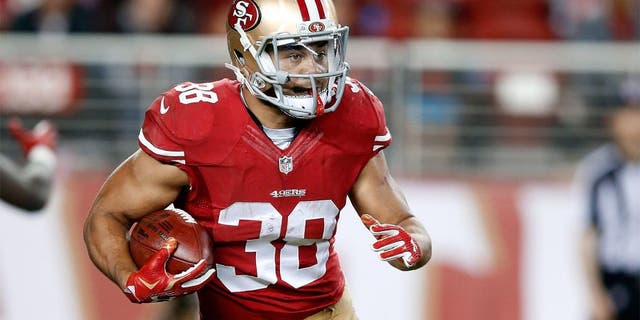 Former Australian rugby league star Jarryd Hayne says on Twitter he has made the cut with the San Francisco 49ers, earning a spot on their 53-man roster Saturday as coach Jim Tomsula finalized his team heading into the regular season.
The 27-year-old rookie return man made good on his goal nearly a year after leaving his old sport to chase a new NFL dream across the world. The roster was to be announced Saturday.
"IT ALWAYS WORKS OUT! I thank GOD for WHAT HE has done and going to do on this incredible journey!! I'm on the 53 MAN ROSTER FOR THE (hash)49ers," Hayne wrote on Twitter.
His quest captivated a country more than 7,000 miles away.
Tomsula said last weekend following the third exhibition game at Denver that he had seen all he needed from Hayne, including all those countless hours of tape he watched of him as a rugby player.
He left the National Rugby League last fall, then signed a three-year contract with San Francisco in March as an undrafted free agent in a deal he said included $100,000 in guaranteed money. Hayne spent the previous nine years -- from 2006-14 -- with the Parramatta Eels.