Ex-Ravens DL Terrence Cody guilty of misdemeanors in animal cruelty case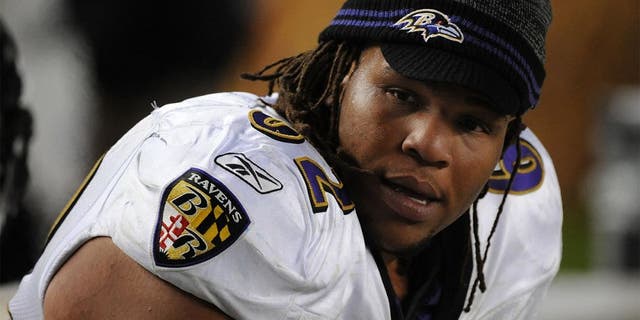 Former Baltimore Ravens defensive lineman Terrence Cody was found guilty Monday of multiple misdemeanors in an animal cruelty case, according to the Baltimore Sun.
Cody, however, was acquitted of the two most serious charges in the case stemming from the January death of his dog Taz. Cody was also found guilty of illegally possessing an alligator, which was also neglected, and of two misdemeanor drug charges related to marijuana and paraphernalia police found in his former home.
The dog, which once weighed 100 pounds, was less than 50 pounds when it died, according to the prosecution.
Though Cody's attorney admitted his client was neglectful, he argued that Cody didn't intentionally torture or kill the dog, according to The Sun.
"If your intent is to kill the dog and to torture the dog, you're not going to bring it to the vet on the last day of its life," Cody's attorney Joe Murtha said, according to the website.
Cody's girlfriend, Kourtney Kelley, who faced the same charges, was acquitted of aggravated animal cruelty and alligator charges. She was, however, found guilty of five counts in connection with neglecting the dog.
Both Cody and Kelley, who have two young children, face a sentence of more than a year in jail and fines.
Cody, a 2010 second-round pick, was released by the Ravens last February after he was indicted.