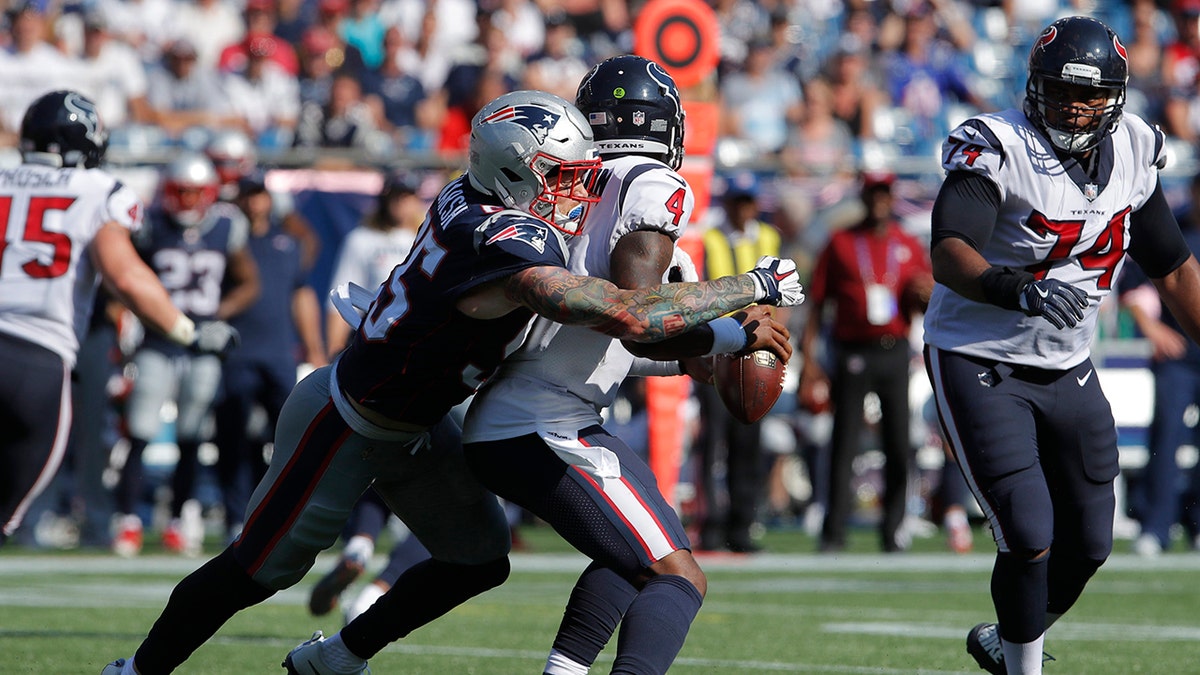 A former New England Patriots defensive lineman blasted the organization Saturday and admitted that he wanted to get released from the team because of the work environment.
Cassius Marsh, who was eventually released from the Patriots and picked up by the San Francisco 49ers in the middle of last season, told the San Francisco Chronicle he wasn't happy with his role.
"They asked me to do a bunch of stuff that I had never done: covering running backs and receivers and basically almost never rushing the passer, which is what I did in playing defensive line," he told the newspaper.
"They don't have fun there. There's nothing fun about it. There's nothing happy about it. I didn't enjoy any of my time there, you know what I'm saying? It made me for the first time in my life think about not playing football because I hated it that much."
Marsh played four years with UCLA and recorded 15 sacks and 22.5 tackles for a loss. He was drafted by the Seattle Seahawks in 2014 and made his way to the Patriots in 2017. His sack numbers dipped significantly since his college days, recording only six in four seasons – including one in New England.
Marsh acknowledged on Twitter and Instagram that he was getting some hate from the Patriots faithful.
The 25-year-old is slated as the backup defensive lineman heading into training camp, according to Roster Resource.