Ex-Ohio State star Braxton Miller reveals move that changed his life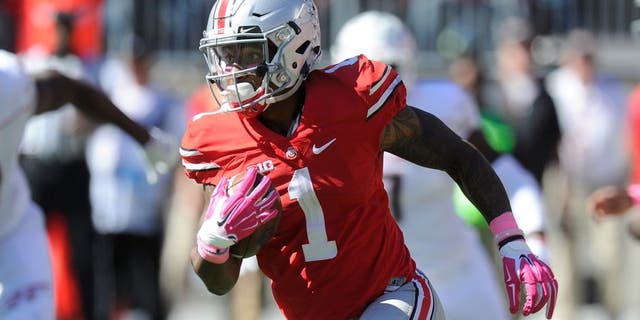 Braxton Miller is ready to take the next step in his football journey, working out in the hopes of being picked in April's NFL Draft.
But before Miller makes the officially leap from amateur to pro, he penned a first-person account for Bleacher Report of his time in Ohio State, going from star QB to wide receiver because of multiple shoulder surgeries.
Miller described his transition from quarterback to wideout as a "stealth mission," honing his skills by catching passes from Cardale Jones and J.T. Barrett -- the two players who took over for Miller under center.
But arguably the highlight of the piece was Miller talking about his unforgettable spin move against Virginia Tech, a moment that solidified Miller's place in Buckeyes' lore.
"For two months straight all I heard about was that spin," Miller wrote. "I didn't hear anything about the catch I dove for to make my first career reception, or the other pass I caught for my first receiving touchdown. It was just the spin move.
"I feel like that changed my life."