Ex-Ohio State Heisman winner Troy Smith arrested on DUI charge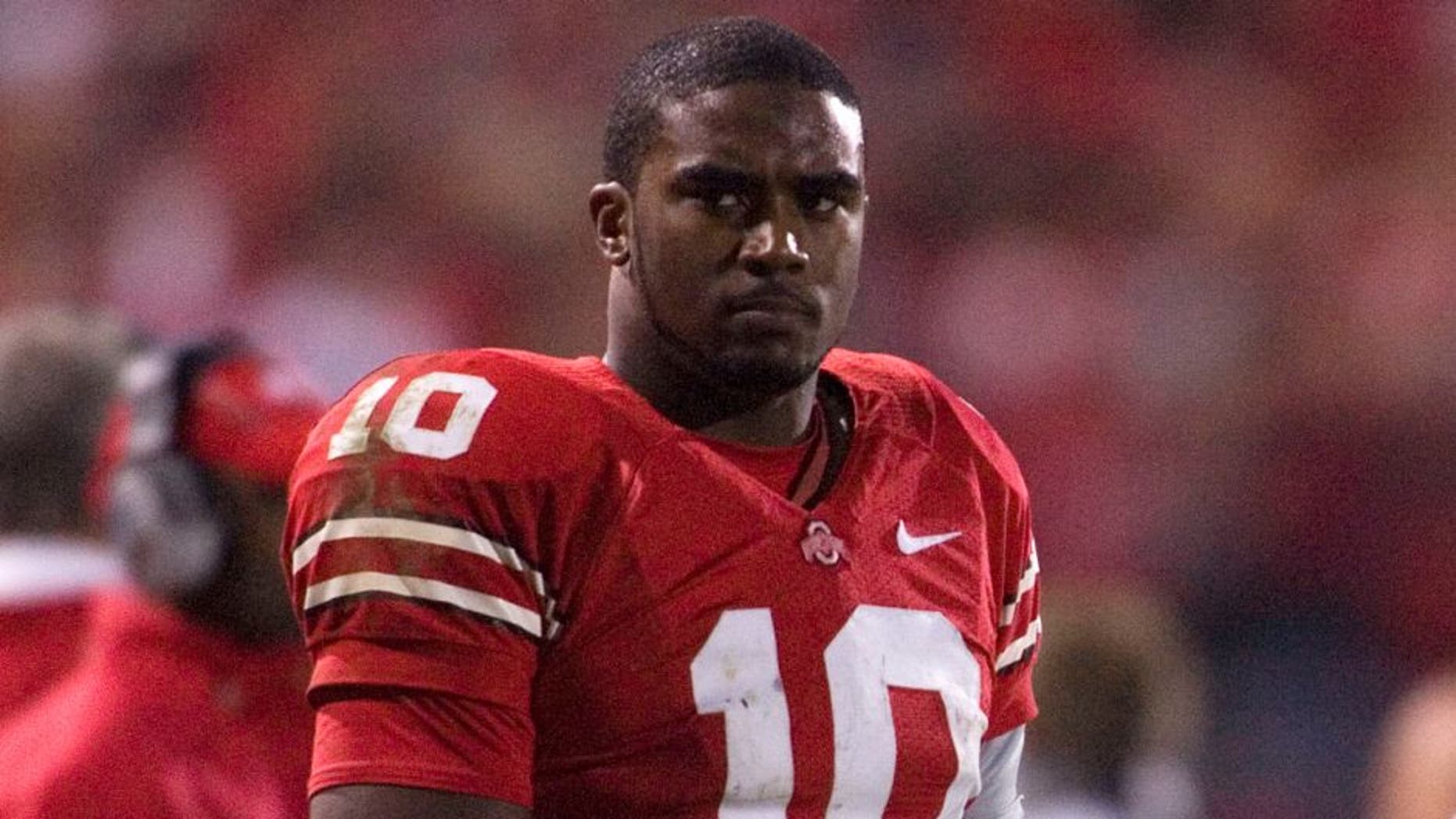 Former Ohio State star quarterback Troy Smith was arrested and charged with driving under the influence and marijuana possession early Sunday morning.
The news was first reported by WBNS-10TV in Columbus.
Westerville, Ohio, police told WBNS that the former Heisman Trophy winner was pulled over just after 2:30 a.m. for driving a car without a front license plate. Police administered a breathalyser test on Smith, who blew .143. They also found marijuana in the vehicle.
Smith, 31, was charged with operating a vehicle under the influence, improper display of a license plate and possession of marijuana and taken into police custody, where he was later released.
The former All-American played for the Buckeyes under Coach Jim Tressel from 2003 to 2006. He was selected by the Baltimore Ravens in the fifth round of the 2007 NFL Draft and signed with the San Francisco 49ers in 2010. Smith's last pro football stint was with the Montreal Alouettes of the Canadian Football League in 2014.