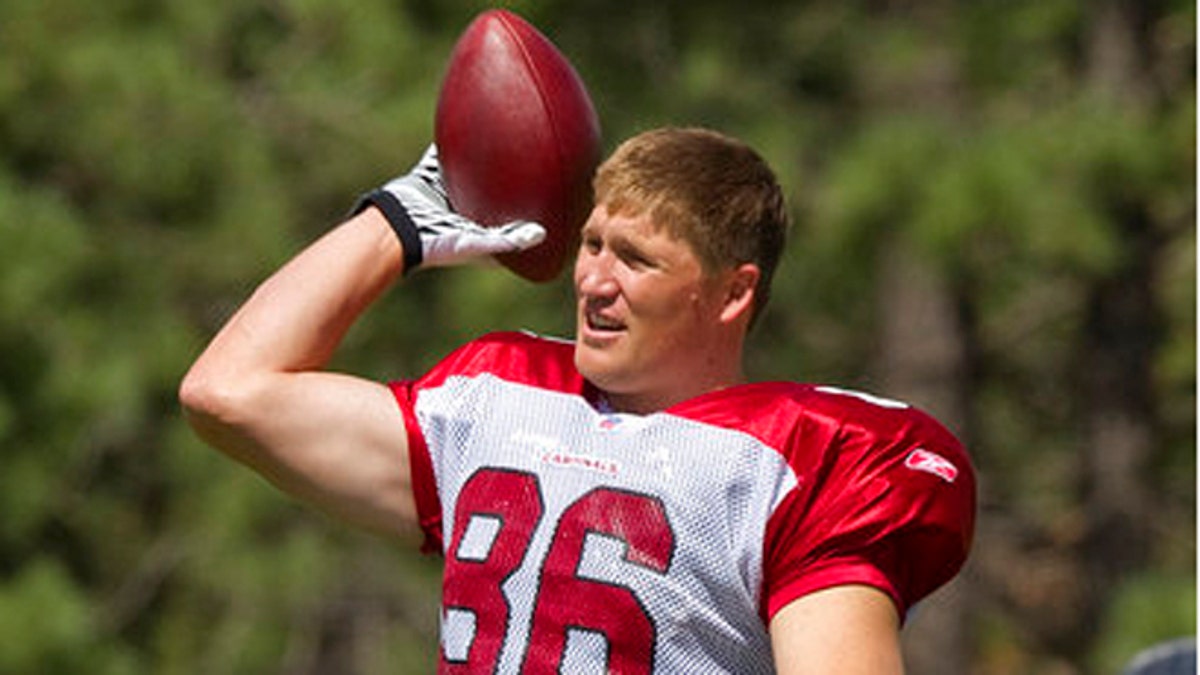 An ex-NFL star accidentally struck his 3-year-old daughter with a truck, killing her, police in Arizona said.
Todd Heap, 37, was in the driveway of his home in Mesa and was moving the truck forward when he struck the little girl, according to police.
A Mesa police spokesman told Fox News on Saturday that he did not have the name of the little girl. Steven Berry said the incident was an "accident."
She was the youngest of five children Heap has with his wife Ashley, according to the Sporting News.
Officers went to the Heap home around 3:45 p.m. Friday for a report of a car/pedestrian accident, Fox 10 Phoenix reports. The home is located in a gated community in the Las Sendas neighborhood.
The girl was taken to a local hospital, where she died, according to the station.
Police told the station that Heap showed no signs of impairment.
Heap played tight end in the NFL for the Baltimore Ravens and Arizona Cardinals. His career lasted from 2001 to 2012.
Before the NFL, he played at Arizona State University, where he was a two-time All-Pac-10 selection.
The Raven honored Heap in 2014, inducting him into the team's Ring of Honor.
Heap was born in Mesa and played high school football there, the Arizona Republic reported.