Ex-NFL player Kellen Winslow Jr. raped or attempted to rape older women: court documents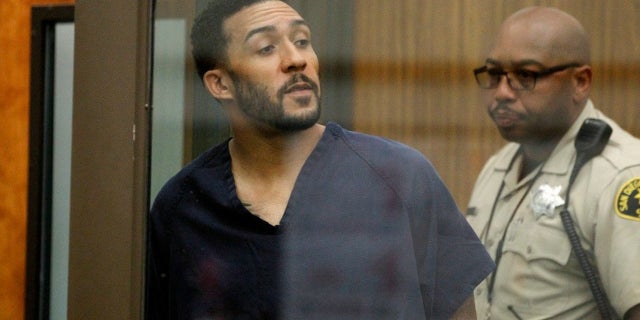 Former NFL tight end Kellen Winslow Jr. raped or attempted to rape women over the age of 50 years old, court documents stated.
Winslow, 34, was jailed without bail on Friday after pleading not guilty to multiple counts of kidnapping, rape and other charges. He was ordered to return to the San Diego County Superior Court on June 25 for a preliminary hearing.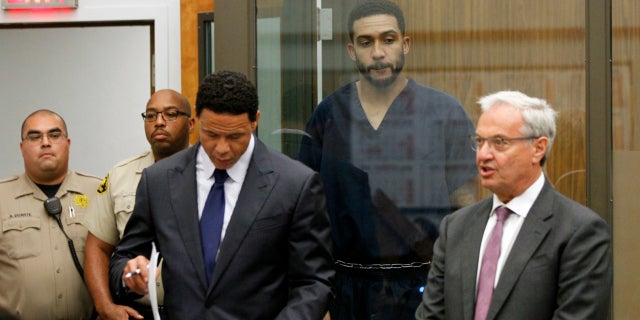 If convicted, Winslow could face a maximum sentence of life in prison. Prosecutors said the former NFL player started a crime spree last March that included rapes, kidnappings, indecent exposure and burglary and continued until just before his arrest on Thursday. Winslow was originally arrested June 7 in the burglary case. After posting bail he was arrested again Thursday on the additional charges.
According to charging documents, he allegedly kidnapped and raped a 54-year-old woman on March 13 and then a 59-year-old woman on May 13 in his car.
FORMER NFL PLAYER KELLEN WINSLOW JR. ARRESTED ON RAPE CHARGES
On May 24, prosecutors say, he exposed himself in a public place, the location of which wasn't disclosed. Lt. Michael Blevins of the San Diego County Sheriff's Department alleged the sex crimes occurred in the Encinitas, California area.
The burglary charges involved alleged break-ins at the home of a 71-year-old woman on June 1 and an 86-year-old woman on June 7. Documents stated Winslow intended to rape the 86-year-old woman on June 7, NBC San Diego reported.
"These charges are extremely serious and it is clear to the people that these were committed against the most vulnerable victims in society," Dan Owens, a prosecutor, said. "The fact that they had the courage to come forward and report these criminal offenses -- we take them very seriously and the moment that we were able to proceed with the filing of charges, we did so."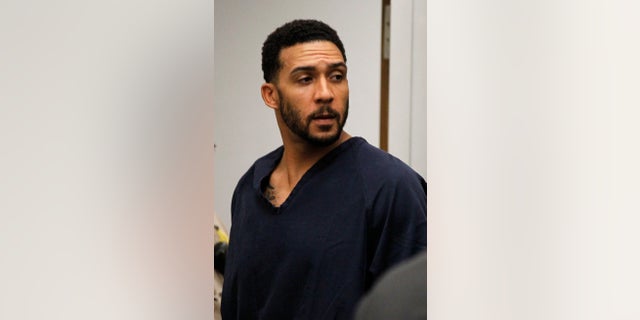 The son of Hall of Fame tight end Kellen Winslow, the younger Winslow spent 10 seasons in the NFL from 2004-13 with Cleveland, Tampa Bay, New England and the New York Jets. The former University of Miami star had 469 catches for 5,236 yards and 25 touchdowns in 105 games.
LEGENDARY SPORTSCASTER JIM GRAY ELECTED TO BOXING HALL OF FAME
Once NFL's highest-paid tight end, he was suspended in 2013 by the Jets for violating the league's performance-enhancing drug policy. In November 2013, he was arrested after a woman told police she saw him masturbating in a parked car outside of a New Jersey department store. Winslow was arrested for possession of synthetic marijuana, and the charge was dropped after he completed court-ordered terms.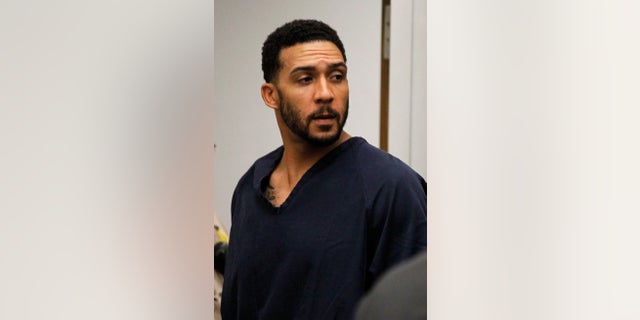 Drafted No. 6 overall by Cleveland, he broke his right leg in his rookie season, then sustained a serious right knee injury in a motorcycle accident that offseason.
The Associated Press contributed to this report.