Ex-Nats OF Denard Span can jump, is apparently healthy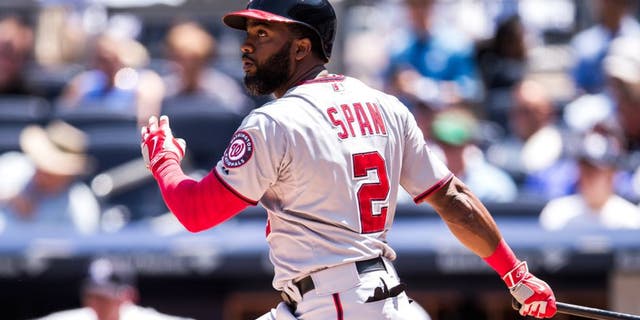 In his first 61 games of 2015, Denard Span was the everyday outfielder for the Washington Nationals, slashing .301/.365/.431.
He was heading into his first taste of free agency, seemingly primed for a multi-year deal -- until a hip injury led to surgery, causing him to miss most of the 2015 season.
Teams are now reportedly only looking to sign him to a one-year, "show me" type of deal.
Span, 32 in February, took to Instagram to prove he's fully healthy and ready to go:
Sure, it's not the box jump craze that has seemed to have taken over MLB players, but it's enough to show some of the explosiveness is back.
It'll be interesting to see what type of deal teams are willing to give to Span, given his recent injury. When fully healthy, though, he's a solid option in center field and atop the lineup.