Ex-Miami Dolphins player Dimitri Patterson assaults 2 officers, officials say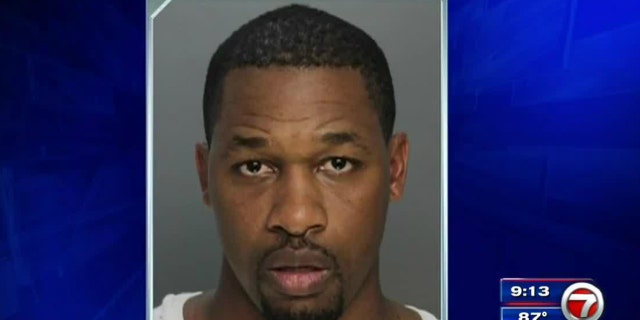 Two Florida police officers were injured Tuesday when a former NFL cornerback tried to flee a Miami courthouse, officials said.
One officer suffered a head injury and a second officer sustained a wrist injury when they tried to arrest Dimitri Patterson, 34, for contempt of court, police told WSVN.
When the first officer entered the courtroom, the ex-Miami Dolphins player attempted to flee, officials said. Patterson then tackled the officer, causing her to hit her head, according to authorities.
"Some type of scuffle where the police or bailiffs or officers — two of them got involved," court interpreter Lucille Grenet told WSVN. "For whatever the reason, the person was resisting."
Both officers were sent to a hospital and later released, while Patterson was arrested for battery on a police officer.
It was not clear why Patterson was in court to begin with, The Miami Herald reported.
Patterson played in 176 games in 10 seasons with the Washington Redskins, Minnesota Vikings, Kansas City Chiefs, Philadelphia Eagles, Cleveland Browns and Miami Dolphins. He hasn't played since the 2013 season. Outside of the alleged courtroom move, Patterson logged 162 confirmed tackles.