Ex-Kentucky offensive coordinator Shannon Dawson hired at Southern Miss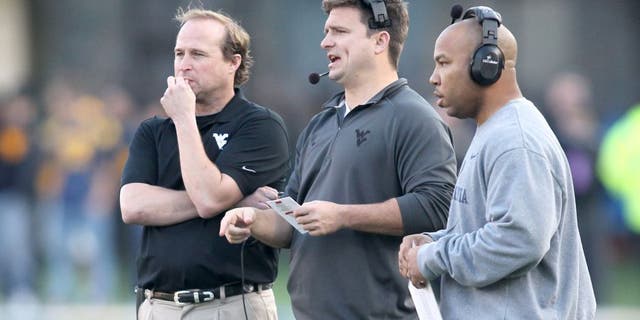 Former Kentucky offensive coordinator Shannon Dawson has accepted the job to become the new offensive coordinator at Southern Miss, he told FOX Sports Thursday morning.

Dawson spent one season at Kentucky after helping run the offense at West Virginia. The Wildcats were 5-7 this season and 2-6 in SEC play. Dawson was dismissed after the season as part of a staff overhaul.

The Cats' scoring average dropped from 29 points per game to 25, although they improved in almost every other offensive category this fall.

Kentucky ranked No. 10 in the SEC in yards per play at 5.47 -- up slightly from last year's 5.43 mark. The Wildcats did run the ball considerably better this fall, averaging 4.7 yards per carry, up from 2014 when they averaged 4.1. Kentucky was also better on third-down conversions, going from 33.88 percent up to 37.25 this season -- and their TD conversions in the red zone rose from 51 percent to 56 percent.