Ex-Jayhawk Jackson's diversion requires anger classes, apology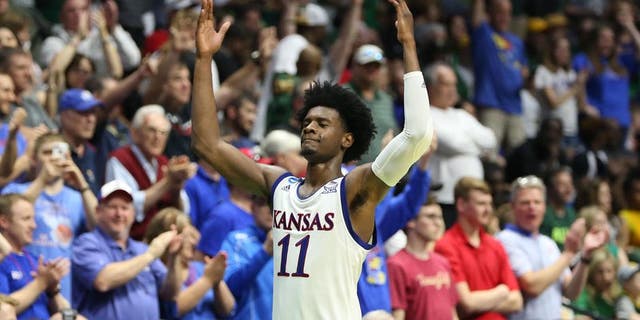 LAWRENCE, Kan. -- Former Kansas basketball player Josh Jackson must undergo anger management classes and apologize as part of a diversion agreement arising from a confrontation with a Kansas women's basketball player.
Jackson was charged with a misdemeanor count of criminal property damage after a December argument with McKenzie Calvert outside a Lawrence bar. He pleaded not guilty in April and his attorney said he would seek diversion for Jackson, who is expected to be a top pick in the NBA draft next month.
According to Douglas County court records , Jackson must attend anger management classes, refrain from alcohol and drugs for the 12-month diversion period, write an apology letter and make restitution. Jackson signed the agreement April 26.
If Jackson completes the terms, his case will be dismissed.