Ex-Australian rugby star Jarryd Hayne has forgetful opener with 49ers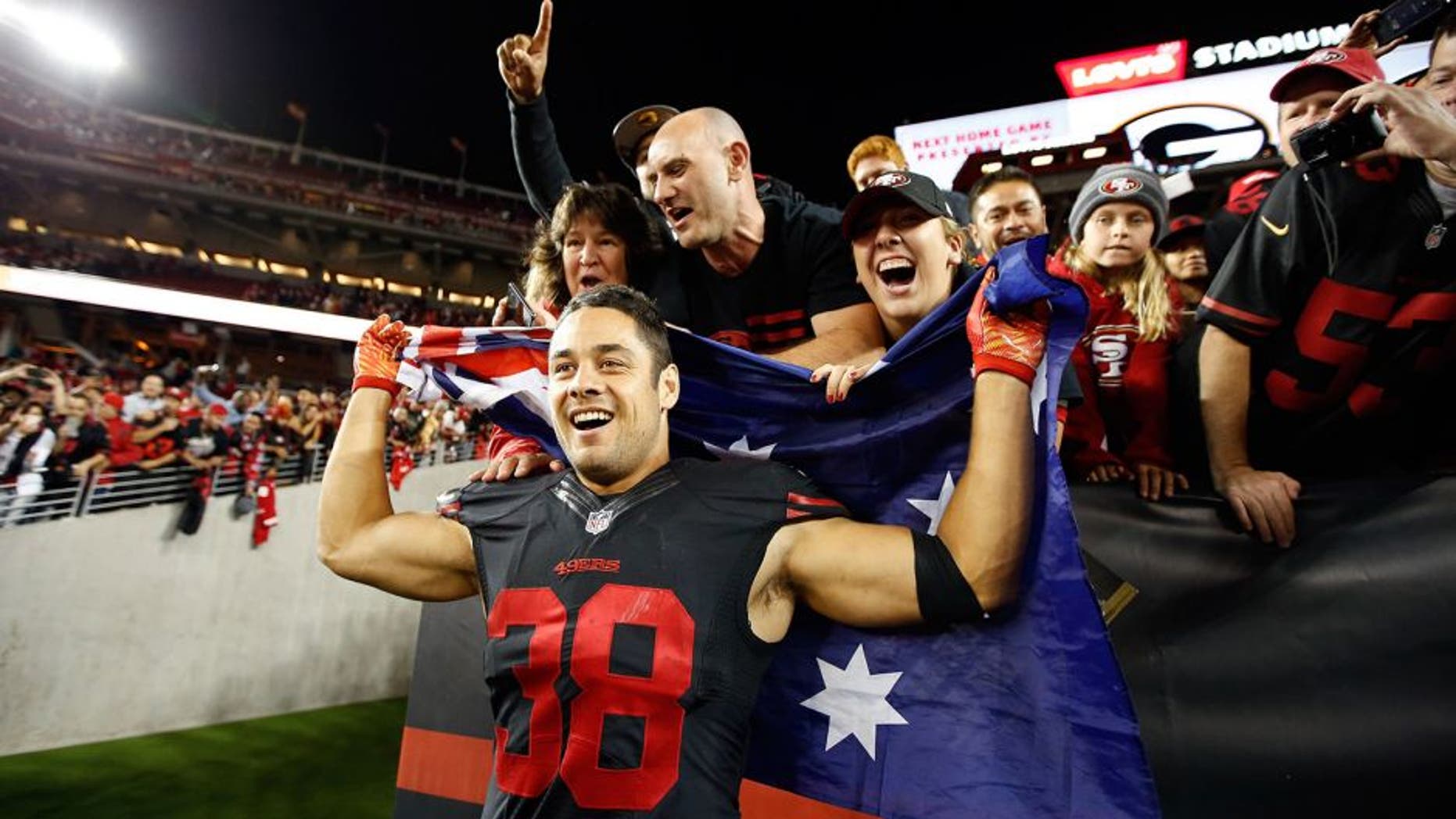 SANTA CLARA, California -- Former Australian National Rugby League star Jarryd Hayne would rather forget his first NFL touch of the San Francisco 49ers' 20-3 win over the Minnesota Vikings.
The 27-year-old rookie lost the fumble on a punt return in the first quarter when he misjudged the ball and had to dive forward to try to field it. He made a 1-yard run in the second quarter and caught a 7-yard pass.
Hayne was forced into running back duties as the only active backup after Reggie Bush was lost to a left calf injury with about 6 minutes left in the first quarter. Coach Jim Tomsula didn't consider it serious.
While Bruce Ellington handled the punt returns once Hayne joined the running game, that didn't leave the popular Aussie feeling better about his night.
"It was obviously disappointing," Hayne said. "I had to focus on the next job, and that was it."
The 49ers provided plenty of hints during the lead up to the game that Hayne might not play, given he didn't even lead the team in punt returns during an impressive preseason that landed him a spot on the 53-man roster. He worked with the scout team at least part of the time during the week.
"I watched the preseason and he's quite an athlete," former 49ers owner Edward DeBartolo Jr. said. "He's going to make a difference. It's great. ... I think this kid, I think he's the real deal."