Ex-49ers great Solomon dies of cancer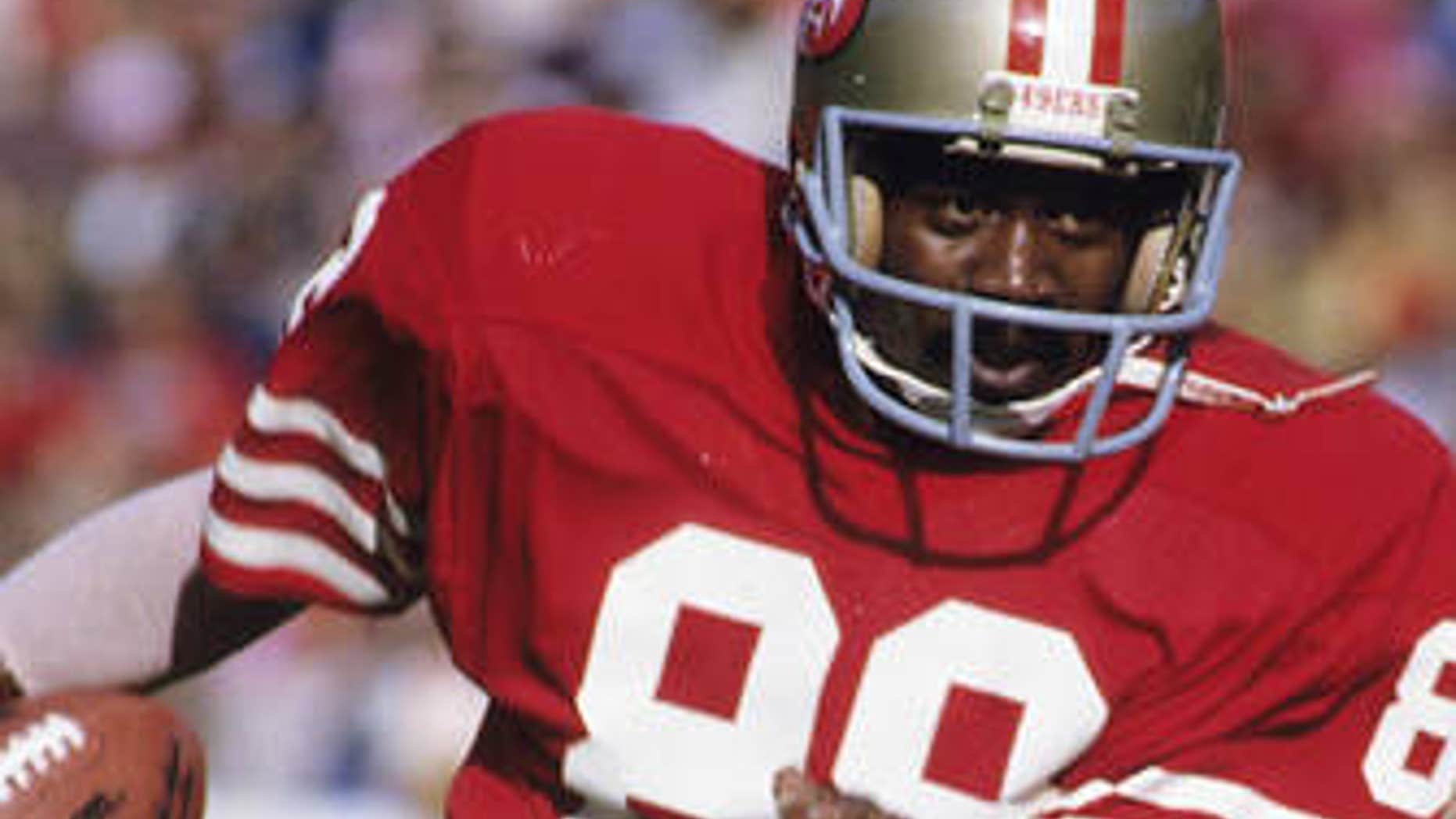 Former San Francisco 49ers wide receiver Freddie Solomon, one of the franchise's most beloved players during the team's run of championship excellence in the 1980s, died Monday afternoon after a nine-month battle with colon and liver cancer. He was 59.
Solomon, who played 11 NFL seasons with the Miami Dolphins and the 49ers from 1975-85, had been hospitalized since Feb. 4. He won two Super Bowls while with the 49ers and is best remembered for being the targeted player for quarterback Joe Montana during the famous "Montana-to-Clark" catch in the 1982 playoff victory over the Dallas Cowboys.
Solomon slipped on the wet turf on his route, leaving Clark open for the iconic touchdown grab.
Over the last two decades, Solomon devoted his life to helping youth in Hillsborough County, Fla., working with the County Sheriff's office on programs that combined football fundamentals with life lessons.
His close friend, former 49ers owner Eddie DeBartolo Jr. was with Solomon Monday morning and had rarely left his side following the cancer diagnosis last year. During the week leading up to Super Bowl XLVI in Indianapolis, DeBartolo -- a finalist for the Pro Football Hall of Fame Class of 2012 -- remained in Tampa to help Solomon plan his memorial service.
"I am deeply saddened by the passing of my dear friend Freddie Solomon today," DeBartolo said in a statement. "My heart goes out to Dee, his family, the 49ers football family, the Hillsborough County Sheriff's office and football fans everywhere.
"Freddie and I have been friends for 35 years, and he was one of the most gentle and best men I have ever met in my life. Scores of generations will remember Freddie through their children and the youth he's helped over all these decades. I have never met a man who cared so much about the human race, and there will never be another Freddie."
Solomon, a 5-foot-11, 184-pound receiver known for his improvisational play, played collegiately at the University of Tampa and was a second-round selection of the Dolphins in the 1975 NFL Draft.
Funeral services are pending.