Everything you need to know for the Pure Michigan 400 at MIS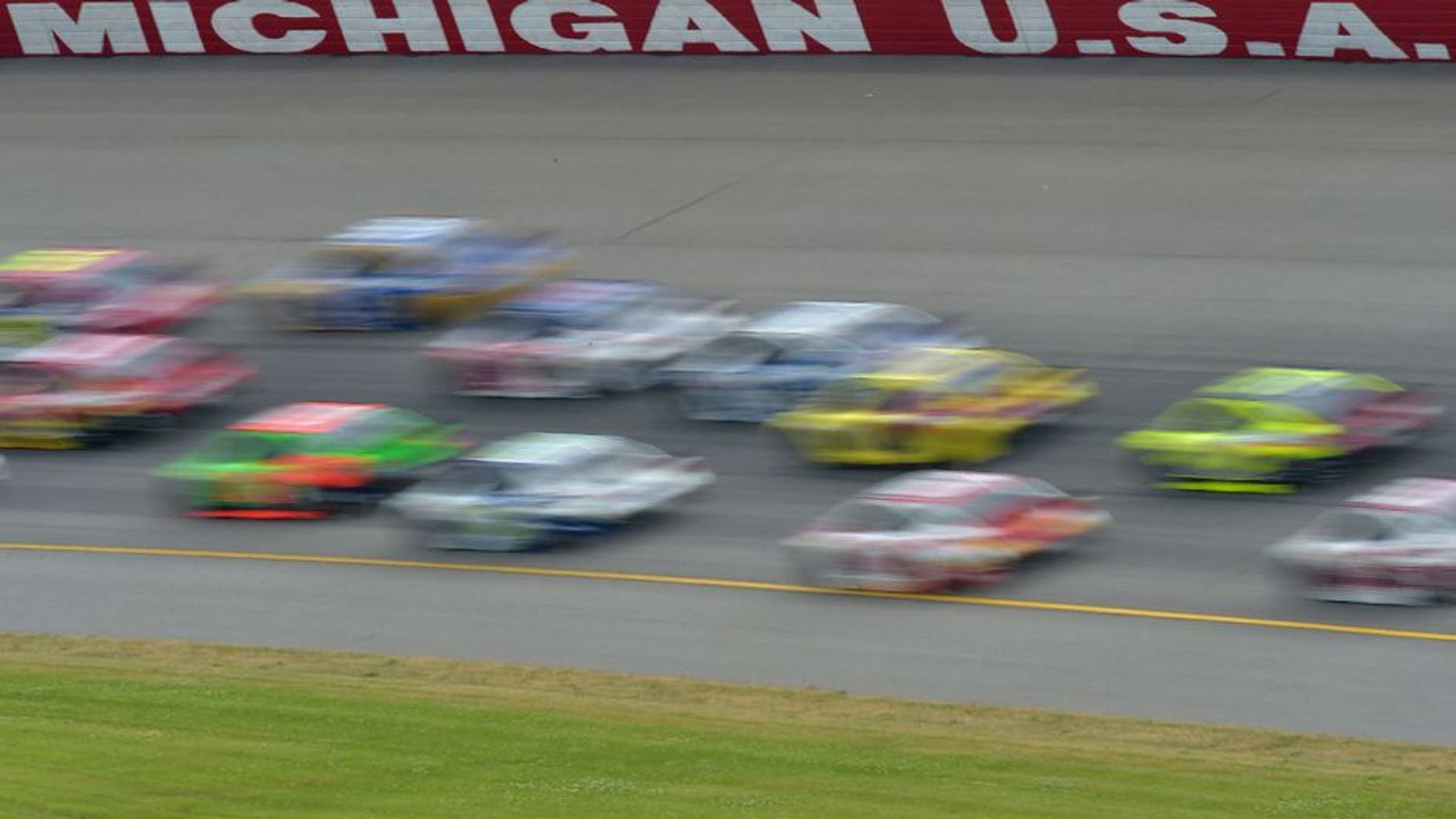 The NASCAR Sprint Cup Series returns to Michigan International Speedway for the final time in the 2015 season as the race to the Chase continues to heat up.
Teams have run the high-drag aerodynamic package all weekend long, with many drivers and teams still scratching their heads as to what the race will look like. The consensus in the garage is that it will be difficult to pass during Sunday's race, with restarts and track position key.
Both Kyle Busch and Austin Dillon have had fast cars all weekend long, but both will have to start at the rear of the field after issues in Saturday's final practice. Busch spun his No. 18 Joe Gibbs Racing Toyota off Turn 4, but heavily damaged the car when he hit the infield grass. Dillon had a motor issue on his final lap in Saturday's final session, forcing the team to swap engines.
Much like Indianapolis Motor Speedway, high temperatures both in the cockpit and under the hood are a concern for drivers and teams during Sunday's race.
The Pure Michigan 400 is scheduled for 200 laps and 400 miles.
Here is everything you need to know about Sunday's race at MIS:
Tune-in:
11:30 a.m. ET -- NASCAR RaceDay on FOX Sports 1
12 a.m. ET -- NASCAR Victory Lane on FOX Sports 1
Green flag:
2:38 p.m. ET
Weather:
According to weather.com, the forecast for Brooklyn, Michigan on Sunday is calling for sunny skies with a few afternoon clouds and a high of 87 degrees. A stray shower or thunderstorm is possible, but there is just a 20 percent chance of rain.
Canadian national anthem:
Lisa Bascom
American national anthem:
Jena Irene Asciutto, American Idol runner-up
Presentation of colors:
Michigan State Police
Invocation:
Fr. Geoff Rose
Flyover:
Three Aero L-39 Albatros Aircraft
Command to fire engines:
Michael Harris, executive director of Paralyzed Veterans of America
Green flag:
Kyle Oliver, MIS contest winner
Defending race winner:
Jeff Gordon. Full race recap here.
June 2015 winner:
Kurt Busch. Full race recap here.
Fastest in Practice 1:
Carl Edwards. Full results here.
Fastest in Practice 2:
Kevin Harvick. Full practice results here.
Fastest in Final Practice:
Martin Truex Jr. Full practice results here.
Front row:
Matt Kenseth and Denny Hamlin. Qualifying recap here.
Starting lineup: