Everything you need to know for the Advance Auto Parts Clash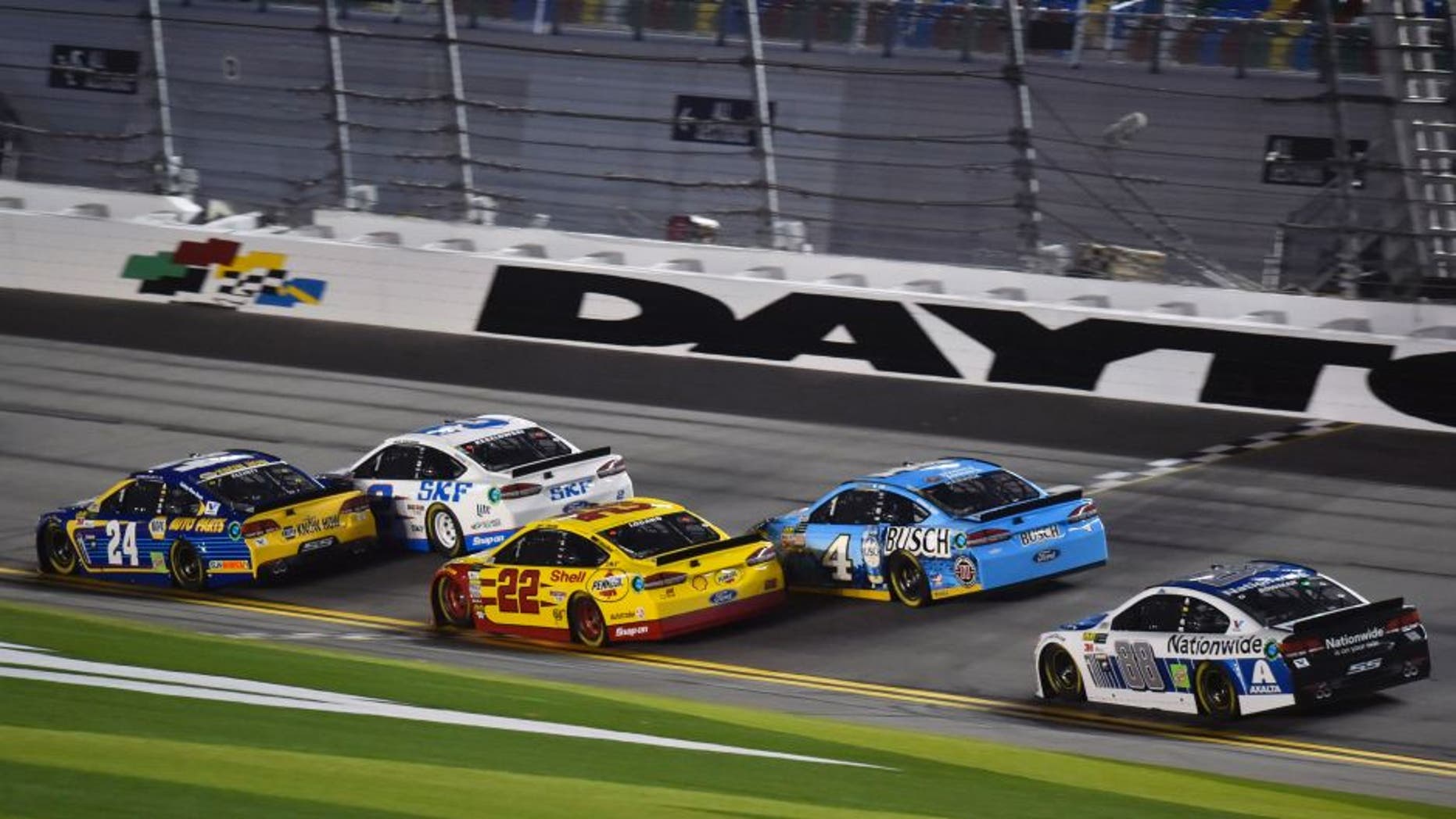 The 2017 Monster Energy NASCAR Cup Series opens the season with the Advance Auto Parts Clash tonight at 8 p.m.
Before we get going with the Clash, there is a full slate of action happening at Daytona International Speedway today. FOX Sports brings all of the action from Daytona today on FS1, FS2, and FOXSportsGo.
The cars take the track at 11:30 a.m. ET for the first Daytona 500 practice session that runs until 3:25 p.m. A half-hour edition of "NASCAR Race Hub" follows to lead you into the ARCA race at 4:00 p.m.
"NASCAR RaceDay" revs up at 6:00 p.m. to prepare you for the Clash at 8:00 p.m.
Here's everything you need to know to get ready for the Advance Auto Parts Clash:
Green flag: 8:25 p.m. ET
Format: 75-lap/187.5-mile, two-segment race. A competition caution on Lap 25 will separate the segments.
Track size: 2.5 miles
Grid size: 17 cars (2016 pole winners, playoff drivers, past Daytona 500 poles winners)
Forecast: Overcast skies, 67 degrees, 35 percent chance of showers, storms
Presentation of colors: Embry-Riddle Naval ROTC
Invocation: Sonny Gallman, Central Baptist Church in Daytona Beach
National Anthem: Candace Walker of Orlando, Fla.
Command to start engines: Marcus Herman, Owner of Triangle Auto of Merritt Island.
Front Row: Brad Keselowski and Denny Hamlin (selected by random draw, not fastest lap)
Starting grid: