Everyone's invited to LeSean McCoy's party now, except Hulk Hogan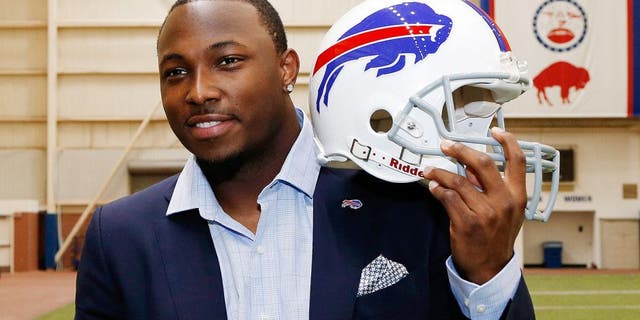 The offseason's most interesting party is finally getting squared away -- and even you're invited! Buffalo Bills running back LeSean McCoy originally planned a party that was supposed to be "females only," but Shady got into some hot water for using the Bills logo on the invitation without the team's permission.
Now, McCoy is inviting everyone ... "except hulk hogan he can't come." McCoy sent out a new "invitation" on Instagram, saying Donald Trump is DJing, Chip Kelly and Rex Ryan are invited, and so is Barack Obama. Here's what Shady had to say, via an Instagram post:
"Since the media and Internet took my before camp party outta context , I had to switch up my party strategy . So tonight I'll be inviting everyone to my back to business party . Featuring DJ @DonaldTrump on the 1's and 2's . Special invited guests @RexRyan , @chipKelly ,@Rogergodell , my man Barack .oprah, Carli Llyod , and even that terrible waiter with the awful service from the burger joint is invited. Don't bring your Id because there won't be any alcohol anyway. Open smoothie bar all night tho . Don't worry bout the confidentiality agreement. No only are ladies invited but everyone is invited , except hulk hogan he can't come . Maybe even @meekmill and @drake will hit the stage together . Turn up time party time !!!!"
Sounds like a good time. Whether or not Obama, Ryan, Kelly, or any other invited celeb will be there is still up in the air. In other words, they're not going.
(h/t Instagram)