Every team should pursue Forte in free agency after seeing this stat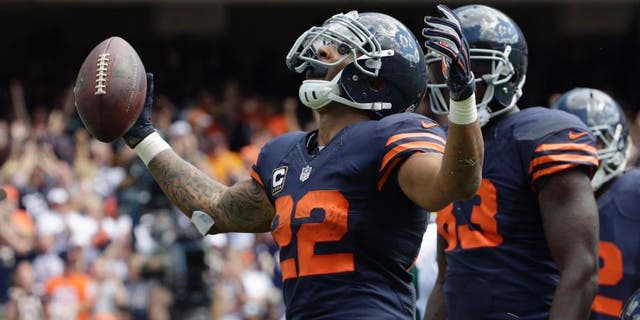 Chicago Bears running back Matt Forte is expected to reach free agency this spring, and there's a good chance he'll have plenty of suitors once he hits the open market.
Every team with even a moderate need at running back should inquire about Forte, as no player across the NFL has produced more than his 12,718 yards from scrimmage since 2008.
Via Zach Zaidman of the Bears Radio Network:
Forte, 30, plays a position with a notoriously short shelf life, but his production is impossible to ignore. He is a proven workhorse who can release out of the backfield and catch passes or stay in and protect the passer just as effectively as he takes handoffs. Every team can use a well-rounded, veteran running back like Forte -- if the price is right.
Even though he is an aging back, some team will offer Forte a starter's contract. The Bears know this, and that's why they're letting him test his market value.
The team that coughs up the cash for Forte will land a quality contributor, albeit with limited longevity.