Even the sprinklers got the better of the A's today in Cleveland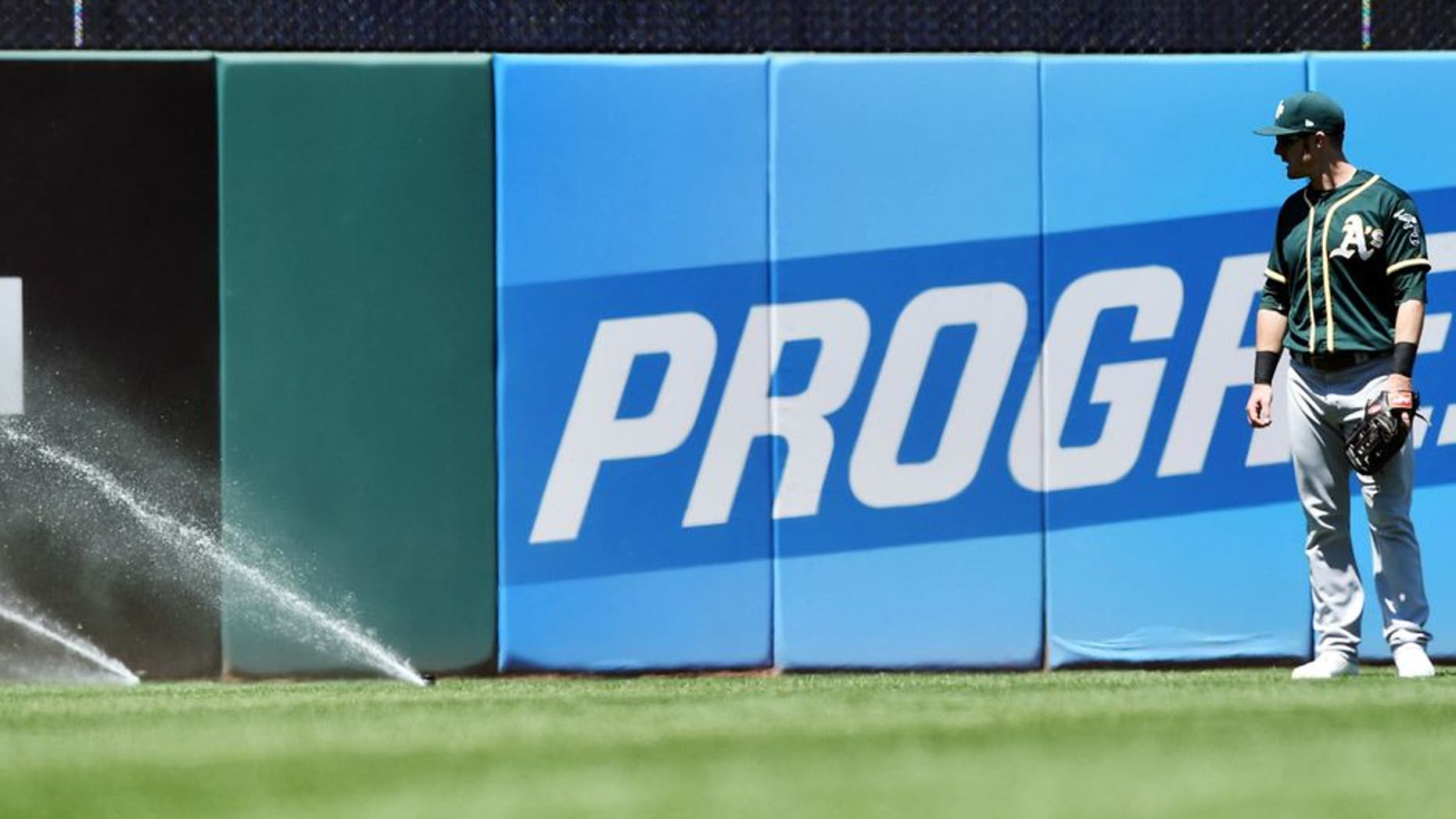 Things got so bad for the Oakland As on Thursday that they probably were hoping for a rainout. Instead, they got a rather unusual rain delay.
Already trailing 4-0 in the sixth inning, As outfielders got the old ninth green at 9:00 treatment (see: Gilmore, Happy) when the sprinklers went off unexpectedly. That unusual noon ET start must have caught the grounds crew by surprise:
It truly was an inning to forget for Oakland, as it also featured four Cleveland runs and two As errors.
Not that it would have mattered Corey Kluber already had all the run support hed need by the third inning. Heres just one example of what Oakland hitters were up against:
The Indians would tack on a few more runs to win 8-0, and Kluber finished with 10 strikeouts in six innings in his first start off the DL (back). On the bright side, the As outfielders got an additional shower.