Even security needs practice: Falcons guards run drills to corral runaway fans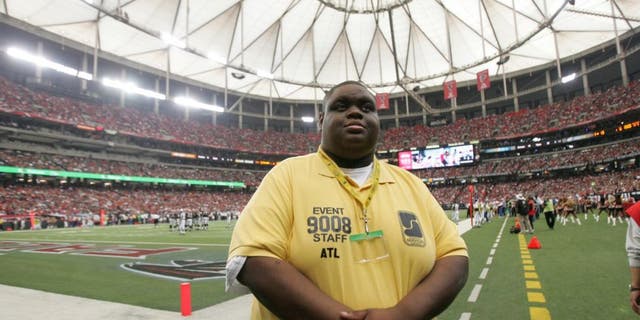 The security team at the Georgia Dome was hilariously seen practicing its fan-wrangling technique to prepare for when fans run onto the field.
Jim Wyatt, a longtime NFL journalist who covers the Tennessee Titans, was sitting in the press box when he stumbled upon this activity, which he said he's never seen before.
Hey, it's preseason for everybody.
There better be a couple more security guards on the other side of the field, because otherwise that runner is not going to get caught. Looks like they need to seriously work on their formation, which looks more like "everybody just run at that guy" than anything resembling a thought-out plan.
Back to the drawing board, Falcons security. Clearly, there are many more hours of work ahead for these guys, because beer-fueled fan madness is coming their way next month.
However, in the interest of fairness, security did get their man on this day.
Congratulations!

More from Sportsnaut: