Evan Mathis' agent: Decision on a team coming this week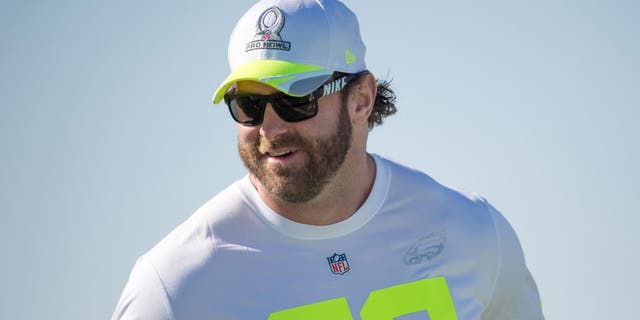 Few teams in the NFL are completely satisfied with their offensive line at this point. Like any other position, it can always stand to be improved.
That's what makes free agent Pro Bowl guard Evan Mathis' availability so puzzling. Since being released by the Philadelphia Eagles in June, Mathis has generated some interest, but his contract needs have pushed many away.
He wants to be paid the $5.5 million he would have made with the Eagles this season, but teams don't seem to be willing to budge. However, according to Mathis' agent Drew Rosenhaus, the wait will come to an end this week.
"The news is we'll have a decision on a team by the end of this week," Rosenhaus said on South Florida's WSVN-7, via the Miami Herald.
Mathis has long been linked to the Miami Dolphins, given their situation at guard with Billy Turner and Dallas Thomas struggling. While he hasn't visited with the Dolphins, he has with the Seattle Seahawks.
There are presumed to be other teams interested as well, although they have not been disclosed by Mathis or his agent.
Mathis would provide a huge lift to the Dolphins' offensive line, which has seen Ryan Tannehill on the ground more often than not. Regardless of where he goes, Mathis will immediately improve the team's offensive line in a big way. It will just have to come at the right price.
(h/t Miami Herald)