Evaluating Terry Rozier's summer league experience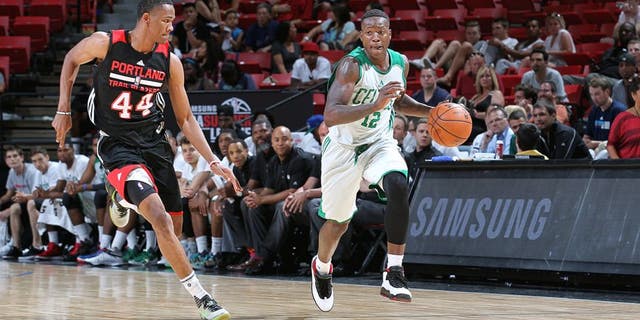 Terry Rozier was a mysterious player to most Celtics fans when the team picked him on draft night. He wasn't what they expected, at all.
But Rozier has the type of skill set that could make him one of the league's bright young talents. He's always the fastest guy on the court, has unreal athleticism, can defend and isn't afraid of taking the big shot.
Here's Bleacher Report's Brian Robb with more on how Boston's rookie did at Las Vegas Summer League:
"Rozier's main defensive drawback will be his size, forcing potential matchup issues when he's on the floor with a smaller player like Thomas. Still, Rozier's hustle was a constant over the past two weeks, and the Celtics' second-half surge last year was predicated by an uptick on the defensive end. Rozier proved in summer league that he can be a contributor in that facet of the game right now, and that could be the gateway for him playing his way into the rotation in his rookie season, making him a better fit for Boston than most anticipated."
There's a lot to like here, but some parts of Rozier's game make him look like a long-term project. That's okay for Boston. They're being patient, taking things slow and making sure they develop all their young talent.
Rozier has the physical tools to be the best of the bunch.
(h/t: Bleacher Report)
Photo Credit: Jack Arent/NBAE via Getty Images