Euro 2102: Spain on the Verge of History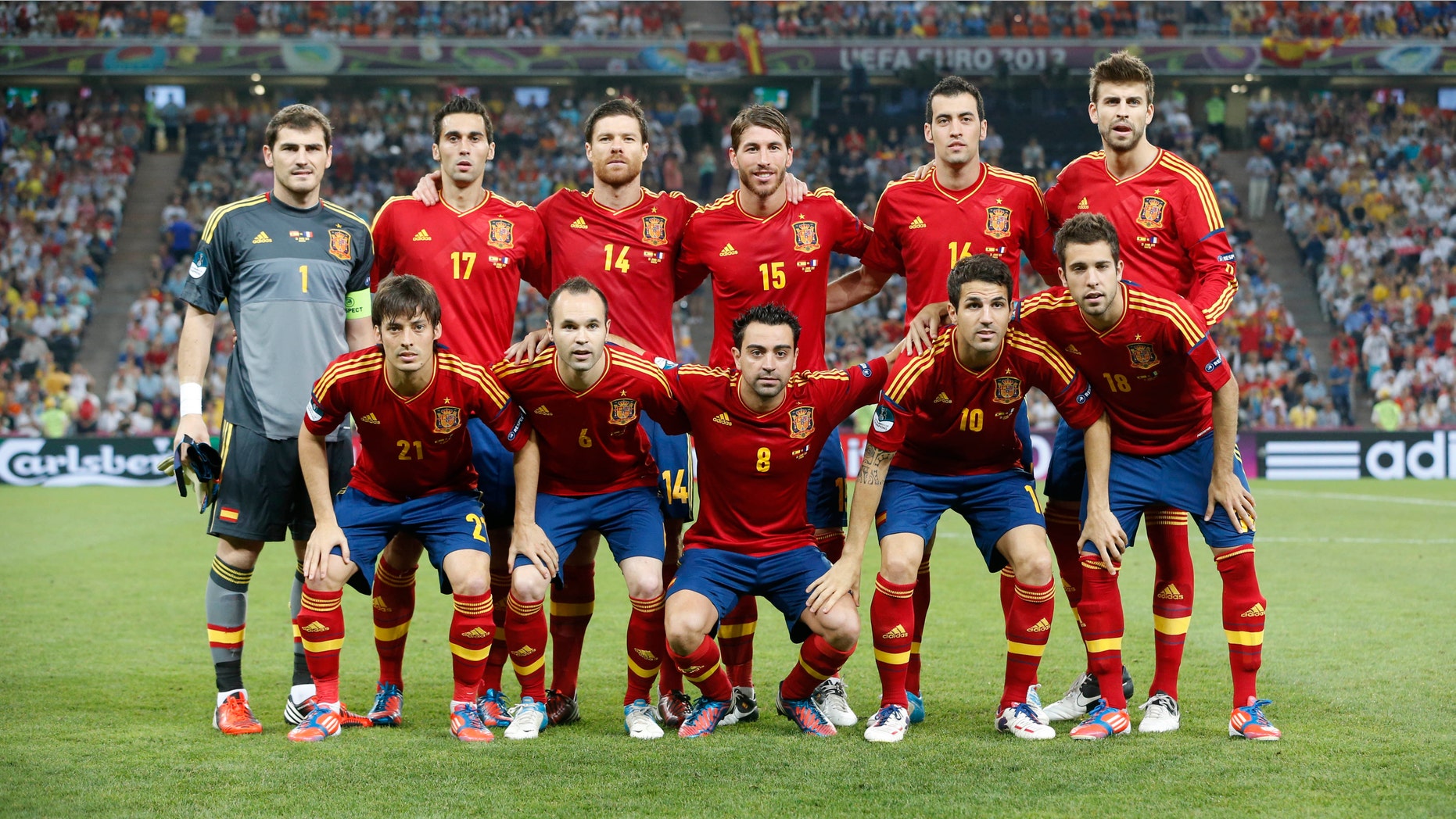 Win the Euro 2012 championship and the Spaniards will seal their fate as one of the great sides in international soccer history.
Lose to Italy and it will be a disappointing end to what was a hopeful campaign.
There is no in-between.
Exactly three weeks to the day on Sunday, Spain and Italy played to a 1-1 draw in the group stages in Gdansk, Poland.
There are many questions to be answered before Sunday's final in Kiev, Ukraine on Sunday (ESPN, 2:30 p.m. ET):
Can Spain become the first country to win back-to-back Euro titles with a World Cup championship sandwiched between them?
We need to play at a high level and, basically, we need to be at an unbeatable level.
Can Italian striker Mario Balotelli, known for his outrageous antics and scoring ability, continue to fill the net?
Will Spain revert to playing with no strikers and six midfielders as it did in its 2-0 win over France last week?
Spain enters the match as the favorite, although its players are not taking anything for granted.
"We need to play at a high level and, basically, we need to be at an unbeatable level," Spain defender Sergio Ramos said. "It takes a lot of years of work, humility, sacrifice and now is the time to enjoy these moments.
The Italians might have a say in that, although coach Cesare Prandelli knows what his team is up against as it vies for its first Euro crown since 1968. Italy, which captured the 2006 World Cup, has rebuilt its team.
"I hope to be able to prepare in the best way possible for the match even if we only have a day to get ready," he said at a news conference. "We will look for Spain's weak points and work on those areas, even if it won't be easy because they are the world and European champions and here they are in the final again.
 
The key player for the Italians is Balotelli, who struck for both of Italy's goals in its stunning 2-0 win over Germany in Thursday's semifinal. He is the co-scoring leader of the competition with three goals.
"I think he is a great soccer player. He showed that [vs. Germany]," Spain midfielder Cesc Fàbregas told reporters. "He had two fantastic moments and scored two great goals. One a true center forward's header and the other one from a real cracking shot from outside the area in a European Championship semifinal against a top team like Germany.
"This tells you everything. I really liked the way he played and he will be, of course, a threat as well as [Antonio] Cassano or any other forward who plays with Italy," Fàbregas added.
There has been much speculation as to whether Spain will use any forwards against Italy. In its final group match, a 2-0 win over France, the Spaniards used none in an extremely rare 4-6-0 formation. The bottom line was that it worked. Whether it can against the cagey Italians, who can defend with the best of them, is another matter.
Head-to-Head Match-Ups
The Spaniards have not fared well in 30 games against Italy with a 8-10-12 mark as seven wins have come in international friendlies. In 11 competitive matches, Spain is only 1-5-5, although it got past the Italians in the 2008 Euro quarterfinals via penalty kicks (officially, it goes down as a tie). Spain's lone win with a 2-0 victory at the 1920 Olympics, the first time these two teams met in international competition. Spain enjoyed its first international success at the Summer Games, capturing the silver medal.
Italy inflicted the heaviest defeat in Spain's history at the 1928 Olympics in Amsterdam, recording a 7-1 triumph in a replay after a 1-1 quarterfinal tie. Spain also dropped a 7-1 defeat to England in an international friendly in 1931.
Referee
Portugal's Pedro Proenca, who officiated the UEFA Champions League final between Bayern Munich and Chelsea, will work the middle of this match. He is obviously the best referee that Europe has to offer these days.
Computer Predictions
In case you were wondering, AccuScore played the match 10,000 times and calculated a Spain victory.
Now, 58 percent is considered a pretty decent victory margin in an election. In a soccer match, while Spain is considered the favorite, Italy still can pull off the win.
What does that exactly mean? Spain, naturally, has a better chance of winning. But there are the human factors, such as injuries, the timing of substitutions and even referee decisions that could change the course of a match.
Remember, EA Sports predicted that Germany would win the whole tournament and we all know how that prediction fared. The Spaniards and Italians will battle it out on the field the old fashioned way to see if Spain can reign again and make some more history on Sunday.