Ervin Santana gives up 2 runs in 3 innings as Braves beat Tigers 12-3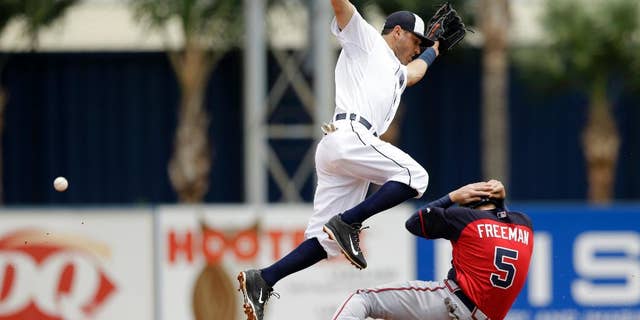 LAKELAND, Fla. – Ervin Santana allowed two runs in three innings as the Atlanta Braves topped the Detroit Tigers 12-3 Tuesday.
Santana gave up four hits and struck out one in his second start since being signed by the Braves to a one-year, $11 million deal on March 12. Santana was 9-10 with a 3.24 ERA for the Kansas City Royals last season.
Jason Heyward and Gerald Laird both homered for the Braves. Dan Uggla had two hits and two RBIs.
Tigers starter Rick Porcello gave up six runs and 10 hits in six innings.
Miguel Cabrera raised his spring batting average to .378 with two hits.