Erin Popovich, wife of San Antonio Spurs coach Gregg Popovich, dies at 67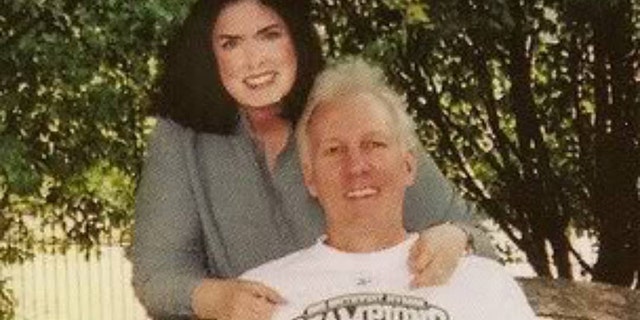 Erin Popovich, the wife of San Antonio Spurs head coach Gregg Popovich, has died, the team announced Wednesday evening. She was 67.
The Spurs confirmed her death in a team statement. Further details were not immediately available.
"We mourn the loss of Erin," Spurs general manager RC Buford said in a team statement. "She was a strong, wonderful, kind, intelligent woman who provided love, support and humor to all of us."
The team said Gregg and Erin Popovich had been married for four decades and "were blessed with two children and two grandchildren."
The couple met at the Air Force Academy in the 1970s when Gregg was an assistant coach for the Falcons. Erin's father, Jim Conboy, was Air Force's head athletic trainer.
Gregg Popovich has coached San Antonio since 1996, leading the Spurs to five NBA titles. San Antonio will face Golden State on Thursday night in Game 3 of their first-round playoff series. Golden State leads the series two games to none.
Popovich ran the Spurs' practice Wednesday. It was not immediately clear whether he would be on the bench for Thursday night's game.
The Associated Press contributed to this report.