Eriksson reckons China will win World Cup in next 15 years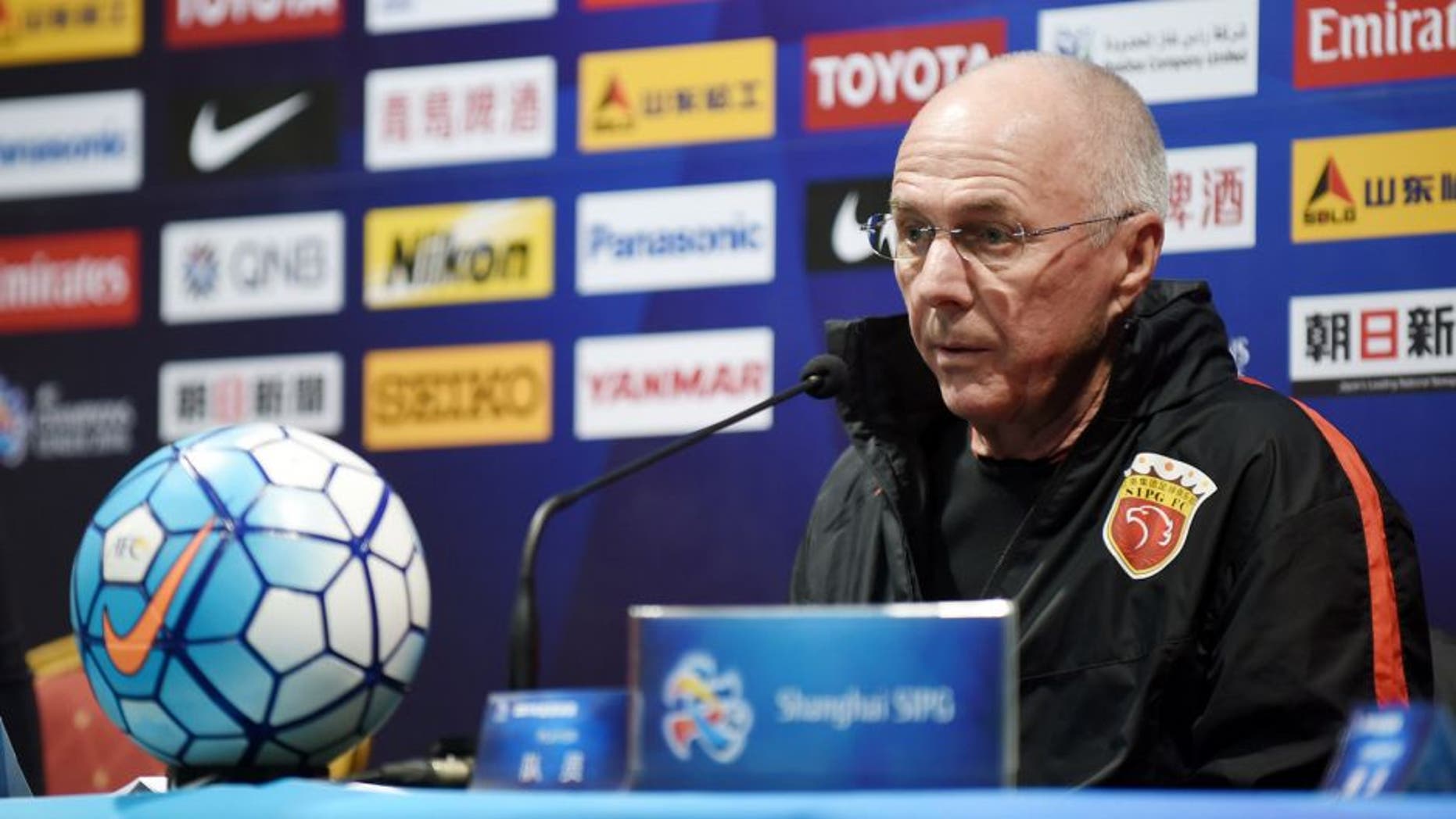 Sven-Goran Eriksson is backing China to win the World Cup within the next 15 years.
The world's most populous country is currently undergoing a football revolution since Xi Jinping became the President of the People's Republic of China in 2012.
Xi, who is a passionate fan of the beautiful game, set three main goals for China before he came to power - to qualify for the World Cup, to host the event and, finally, one day to win it.
The sport has since been made a compulsory part of the national curriculum, with around 20,000 football academies scheduled to open by 2017, while the country's cash-rich Super League is busy recruiting star players from around the world.
Former England boss Eriksson, who is currently plying his trade in the country as manager of Shanghai SIPG, believes Xi's initiatives are beginning to gain results.
"The future for China is great," Eriksson told Beijing's official news agency Xinhua.
"I think I'm at the right place at the right time. You can always feel how football is growing in China
"I've been in Italy during the 90s when every player wanted to come to Italy because the football was very good, then I was in England during the 2000s and all the players wanted to go to the Premier League because of more money and the good football.
"Now, in 2016, it seems that every player wants to come to China for the same reasons. (All the money) will make the clubs much stronger.
"Maybe 10 or 15 years ahead, I'm sure China's national team will compete well (enough) to win the World Cup."