Eric McClure released by JGL Racing on same day wife gives birth to sixth daughter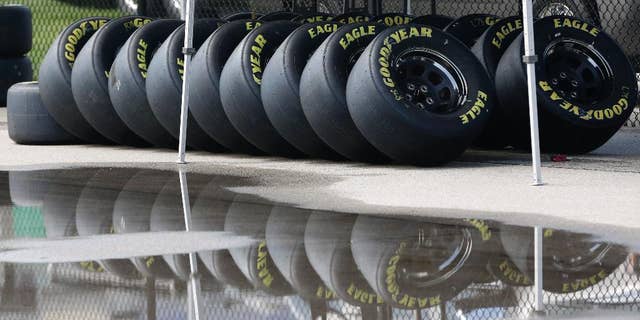 KANSAS CITY, Kan. – On the same day Eric McClure's wife gave birth to their sixth daughter, JGL Racing announced that it was parting ways with the driver of its No. 24 car in the Xfinity Series.
McClure had driven for JGL in the first nine races of the season.
The team said in a statement Friday an agreement was reached for McClure to continue using the No. 24 for Tri-Star Motorsports, and JGL Racing will field the No. 26 Toyota in its place for the rest of the season. The team will try out several drivers in McClure's place.
McClure wished the team well in a statement on Twitter.
It was posted just hours after McClure announced the arrival of Meraline Everleigh. McClure said that his wife, Miranda, and daughter are doing well.