Eric Gordon re-aggravates broken finger in Pelicans' loss to Jazz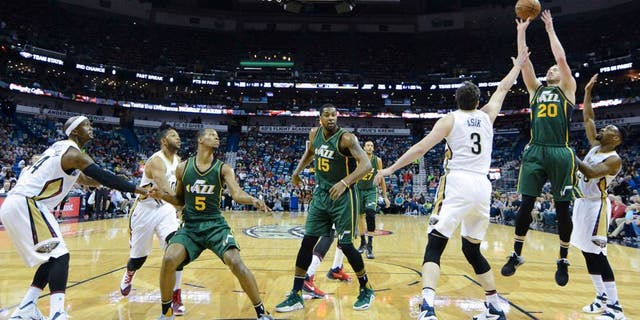 NEW ORLEANS (AP) -- New Orleans guard Eric Gordon has again broken his right ring finger during Saturday night's game against the Utah Jazz.
Gordon left the game in the first half after a collision with Jazz center Rudy Gobert. He headed toward the locker room and did not return with the team when the second half began. The Pelicans announced his latest diagnosis during the third quarter.
Gordon missed 16 games with a fractured right ring finger before returning Feb. 27. He provided an instant scoring boost, averaging nearly 23 points during his first three games back in the lineup. He has averaged about 15.4 points this season.