Eric Dier takes on Daniel Murphy in 'dizzy baseball'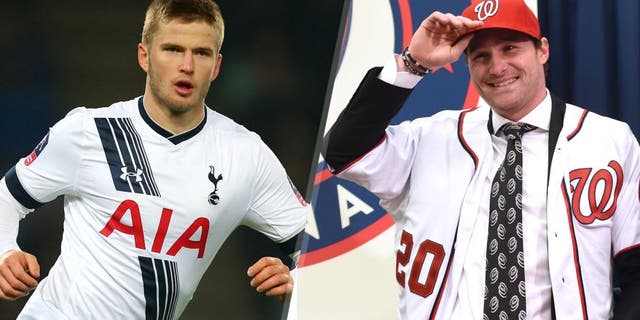 NEWYou can now listen to Fox News articles!
When soccer and baseball cross paths, it usually leads to giant laughs. Our latest tale involves Tottenham's Eric Dier and Washington Nationals' Daniel Murphy and added more layers to the ever-growing mountain of hilarity.
Dier and Murphy recently got together in North London for a duel of 'dizzy baseball': A spawn of 'dizzy bat' and 'dizzy goal.'
The rules are simple; 1. Spin around in circles as fast as you can with your forehead placed on the end of a bat. 2. Try to hit your ball as far as possible. The end results, as you can imagine, are nothing short of spectacular:
Though Murphy ends up taking the spoils, the Tottenham youngster put up a good fight.
Kudos, Eric. Kudos.