Eric Decker (knee) sits Thursday, to be game-time decision vs. Jaguars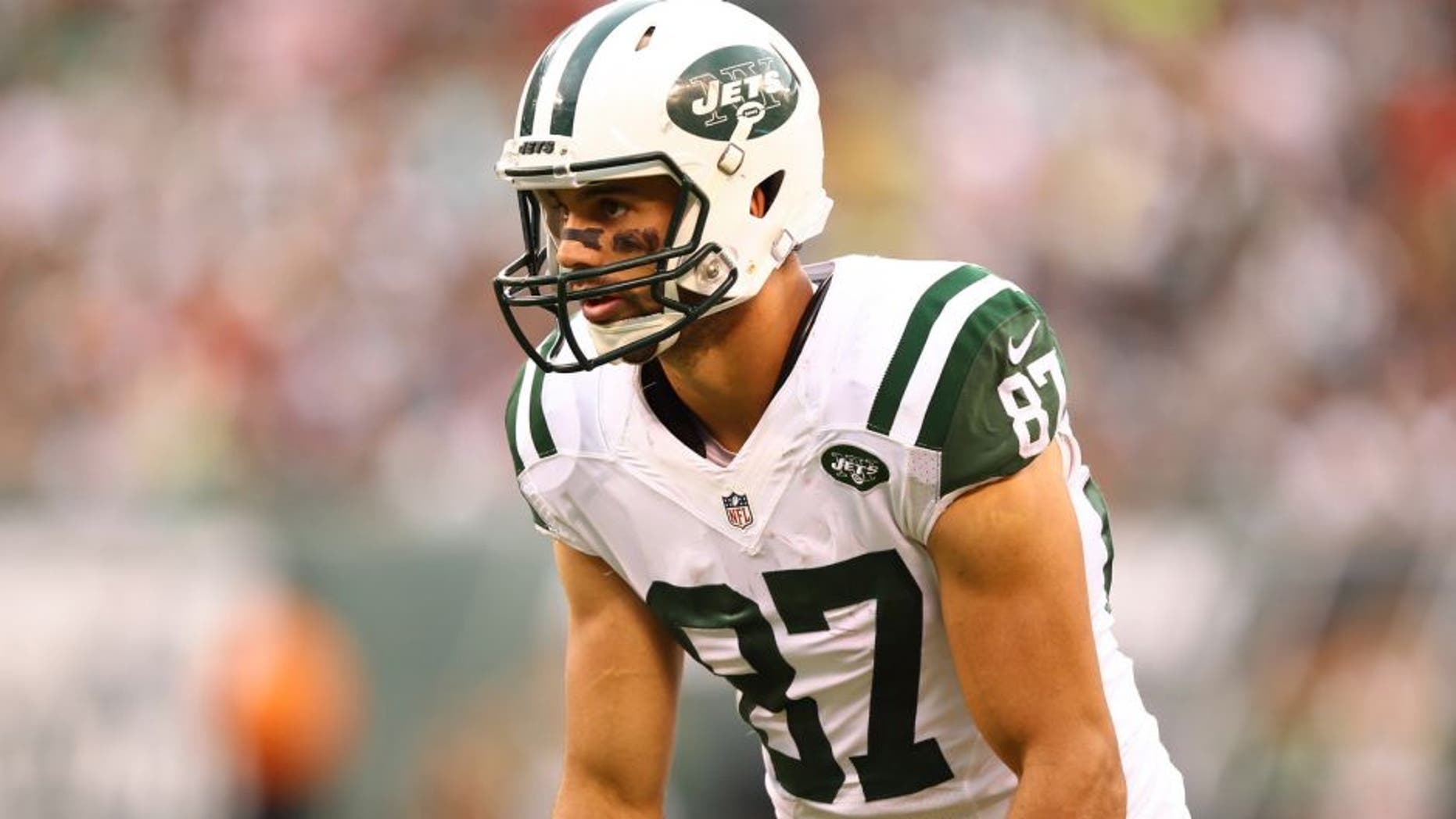 Eric Decker is expected to be a game-time decision, according to Todd Bowles. Danny Wild USA TODAY Sports
Eric Decker has dealt with a lingering knee injury that he suffered in the team's second game of the season after landing on it awkwardly. He missed the following game but has played in all four since then.
While it's a plus that Decker's been able to play through the injury, it's concerning that it's been an issue for so long. Decker missed practice for the second straight day on Thursday and his status for Sunday is in question. Head coach Todd Bowles said Decker will be a game-time decision. Darryl Slater of NJ.com notes that Decker was confident on Wednesday that he'd be able to play.
Decker has been a big part of the team's offense, catching 30 passes for 393 yards and five touchdowns. If he's unable to go this week, rookie Devin Smith and Jeremy Kerley will likely combine to fill in for him.
Ryan Fitzpatrick, who's essentially playing with one hand, could use all the weapons he can get on the outside. Decker is certainly a reliable target Fitzpatrick hopes to have, but it remains to be seen if he'll be on the field or not.