Enrique admits Barca suffered in their win over Las Palmas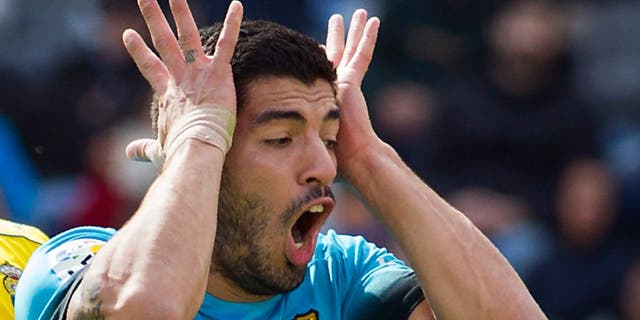 Barcelona manager Luis Enrique admitted his side suffered in their 2-1 victory at Las Palmas in La Liga on Saturday.
Goals from Luis Suarez and Neymar either side of Willian Jose's equalizer for the hosts was enough to secure Barca's eighth straight win and send them nine points clear at the top.
Speaking after the match, Enrique said his side looked more vulnerable to counter-attacks than normal while dispelling questions of his side's intensity.
"Today, we have put in a more effective performance than usual. With a game every three days, all we can ask is that we keep competing," Enrique said.
"There was no lack of rhythm to the game. At some moments, given we were on the attack, we suffered more on the counter than is normal."
Barca take on Arsenal in the Champions League on Tuesday and Enrique was pleased with his side's performance ahead of the clash.
"We can be more or less sharp in front of goal but I'm happy with what I have seen. Obviously we can improve things, we have extended our lead [in the league] and we will have to see what the others do."
Suarez scored his 25th league goal of the season and spurned at least two chances to extend Barca's lead. The Uruguayan said it was important the Catalans scrape results if they are to win trophies.
"You need to suffer if you want to win titles," Suarez said. "The last two away trips have presented plenty of difficulties, but we've got the three points again.
"We have played a lot of games in the last month and a half. But the players want to play and enjoy continuity. Even when we struggle in matches, we still enjoy ourselves."