English soccer team fumes after unsportsmanlike goal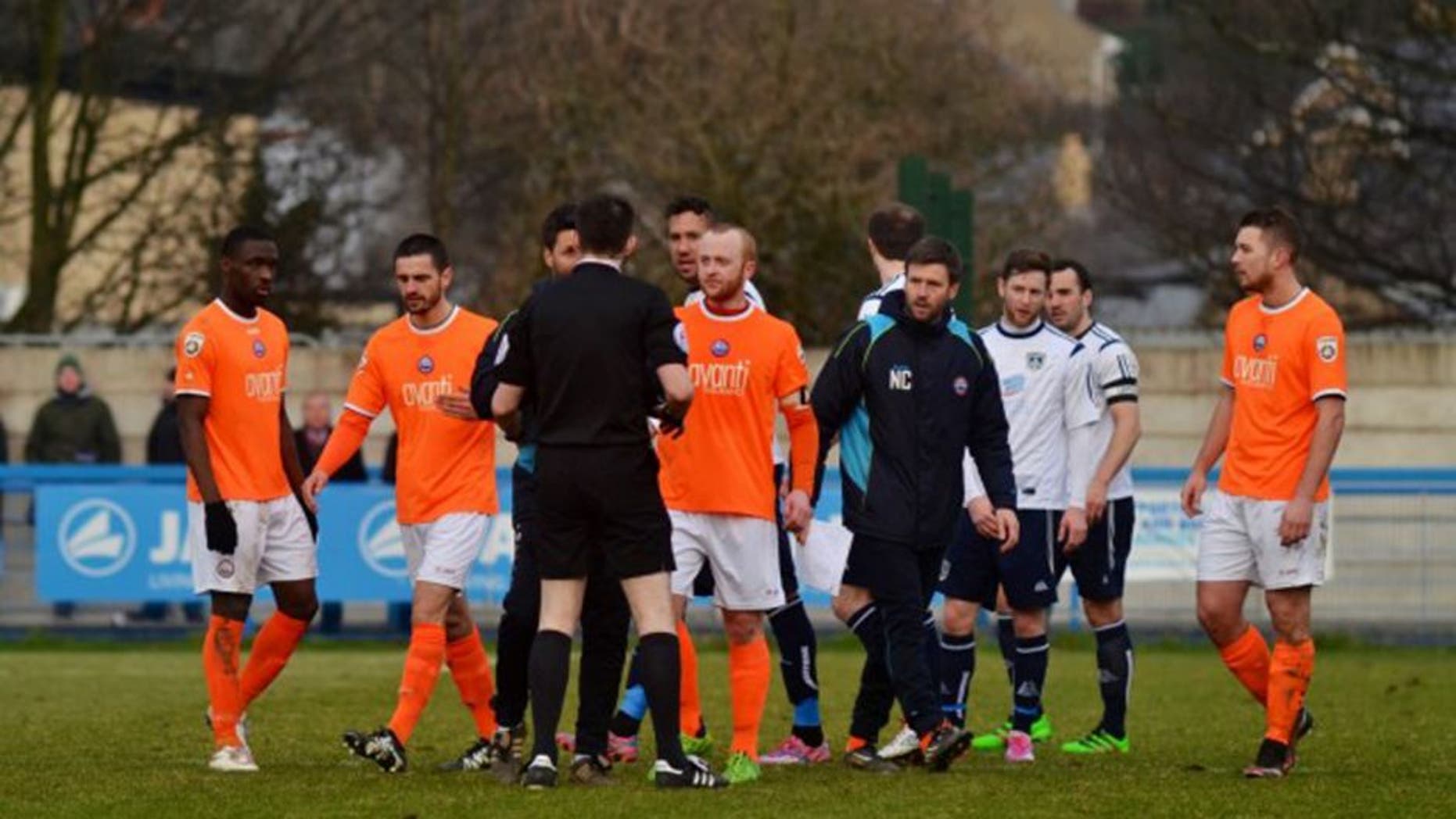 A match in England's National League (fifth tier) was shrouded in controversy this weekend after one of the strangest, most blatant disregards to fair play etiquette you'll ever see.
With Braintree Town holding on to a 1-0 lead at Guiseley on Saturday, goalscorer Michael Cheek went down in a heap late in the 2nd half. Scroll to the 7-minute mark of the video below:
As is customary in the spirit of fair play, Guiseley duly played the ball out of bounds to allow Cheek to receive treatment. In turn, Braintree threw the ball in to a Guiseley player with the expectation they receive the ball back to resume play.
However, Oliver Norburn woefully overshot his pass back to the Braintree goalkeeper -- remember, the football is not at a very high level in the National League -- instead lofting in a very unintentional equalizer.
Despite the uproar, the referee had no choice but to allow the goal to stand, but tempers only officially boiled over after Guiseley subsequently refused to allow Braintree to walk the ball in for a goal at the other end to make up for the gaffe -- €"breaking an unwritten rule observed in most other situations of that nature.
The Braintree Town manager, after the match ended in the 1-1 draw, was none too pleased.

"They decided a draw was more important than their integrity and reputation," Cowley told BBC Sport.
Guiseley manager Mark Bower, meanwhile, had the hottest of takes in response to the outrage, telling BBC Radio:
"The goalkeeper stood there with his arms in the air and allowed the ball to go into the net. It put us in a really difficult position whether we should allow them to score or not, but everyone around us was saying the keeper was trying to be clever and let it go in"
That makes zero sense at all, Mark.
Guiseley's chairman has also refused to apologize, merely calling the incident "regrettable" in a statement on their official website.
If that doesn't sound like the start of a bitter new rivalry, we don't know what does.