England's Hodgson 'lacks respect', says San Marino counterpart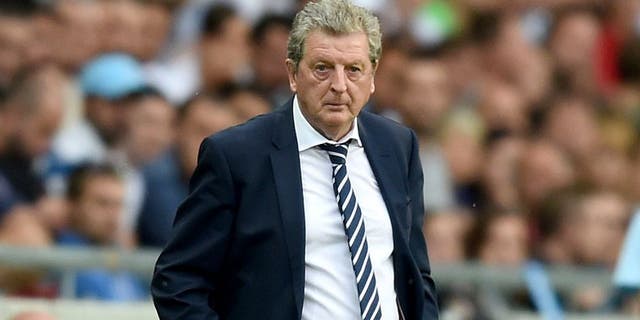 NEWYou can now listen to Fox News articles!
Pierangelo Manzaroli has criticised Roy Hodgson for suggesting England's Ashes-winning cricketers could play against San Marino's football team.
England face San Marino in a European Qualifier on Saturday and the home coach is unhappy with comments made by his visiting counterpart.
Hodgson's men will book their spot at next summer's finals in France if they win against 193rd-ranked San Marino, who are 100/1 with many bookmakers to beat England in Serravalle this weekend.
Earlier this summer, Hodgson made light-hearted comments about there being space in his squad for England's cricketers for the match against San Marino, but Manzaroli was not impressed, saying his words lacked respect.
Manzaroli said: "I know Roy Hodgson well. He's a very good person and well educated. But when we are in front of the media, with this exposure, you have to be careful what you say.
"We are much smaller than England but we deserve respect like any country. I think it was a bit too much, too heavy, with what he said. It was very strong. Bad."
As for the match itself, Manzaroli added: "Tomorrow's match will be very complicated. We have to make a very good game in defence, to be very well organised in every point of view.
"We have to try not to see the enormous gap that exists between England and San Marino. It will be a special occasion, a special atmosphere, but the group, we are a professional group."