Energy level lackluster as Dodgers find themselves in offensive rut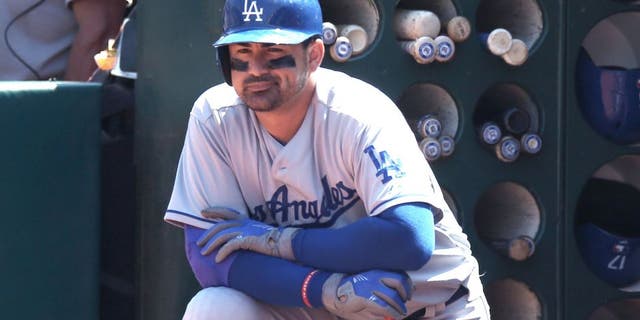 The Los Angeles Dodgers recently have been hard-pressed to put runs on the board, which was on full display over the weekend when they scored a mere three runs in three games against the Houston Astros and were no-hit by Mike Fiers.
"It feels like we're not swinging the bats great right now. The energy's really not what we would like," manager Don Mattingly said.
Since leaving Dodger Stadium off a three-game winning streak last Sunday, the Dodgers have lost five consecutive games on the road, first in a two-game series against the A's and most recently in a three-game series against the Astros.
While they got no help from their besieged bullpen, the Dodgers have only scored a total of nine runs over their five-game road trip.
"The only way, basically, to get out of it is to put some runs on the board and guys getting hits all over the place. That's always fun," Mattingly said. "When you're not getting hits, it kind of rolls over from one game to the next."
After an off-day on Monday, the Dodgers will head to Cincinnati to take on the Reds for a three-game series before returning home for a three-game weekend series against the Chicago Cubs.
(h/t ESPN.com)