Ender Inciarte plays quiet role as AL wins All-Star Game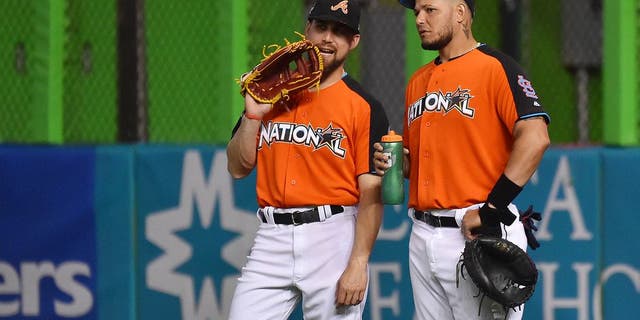 As the first Atlanta Braves outfielder to see All-Star Game action since Andruw Jones, Ender Inciarte had a quiet night in a pitching-dominant affair.
The American League won the Midsummer Classicin extra innings after a late home run from Seattle Mariners second baseman Robinson Cano. The all-time record between the two leagues in the All-Star Game now sits at 43-43-2.
Inciarte entered the game in the top of the sixth inning as a replacement for Colorado Rockies standout and All-Starter Charlie Blackmon, who went 0 for 3 in the game. As soon as he entered the game, the 2016 National League Gold Glove winner recorded two putouts, but that ended his defensive activity for the night.
At the plate, the 25-year-old outfielder helped the AL All-Stars put their gloves on display.
After lining out sharply in his first plate appearance, Inciartereceived another opportunity in the 10th inning but was robbed of a single by Francisco Lindor, who ranged to his left to pick the ball behind second base before firing to first to nab Inciarte.
The Braves' leadoff hitter finds himself in the middle of a career year and was award with his first All-Star appearance seven months after being rewarded with his first career Gold Glove. Inciarte ranks thirdin the majors in hits (112) behind only Blackmon and Astros superstar Jose Altuve, slashing .302/.350/.407 with a career-high seven home runs and 11 steals.
His 2.3 wins above replacement, per FanGraphs, ranks 14th-best among all major-league outfielders.