End of the rainbow: Jeff Gordon's Bristol career finishes on sour note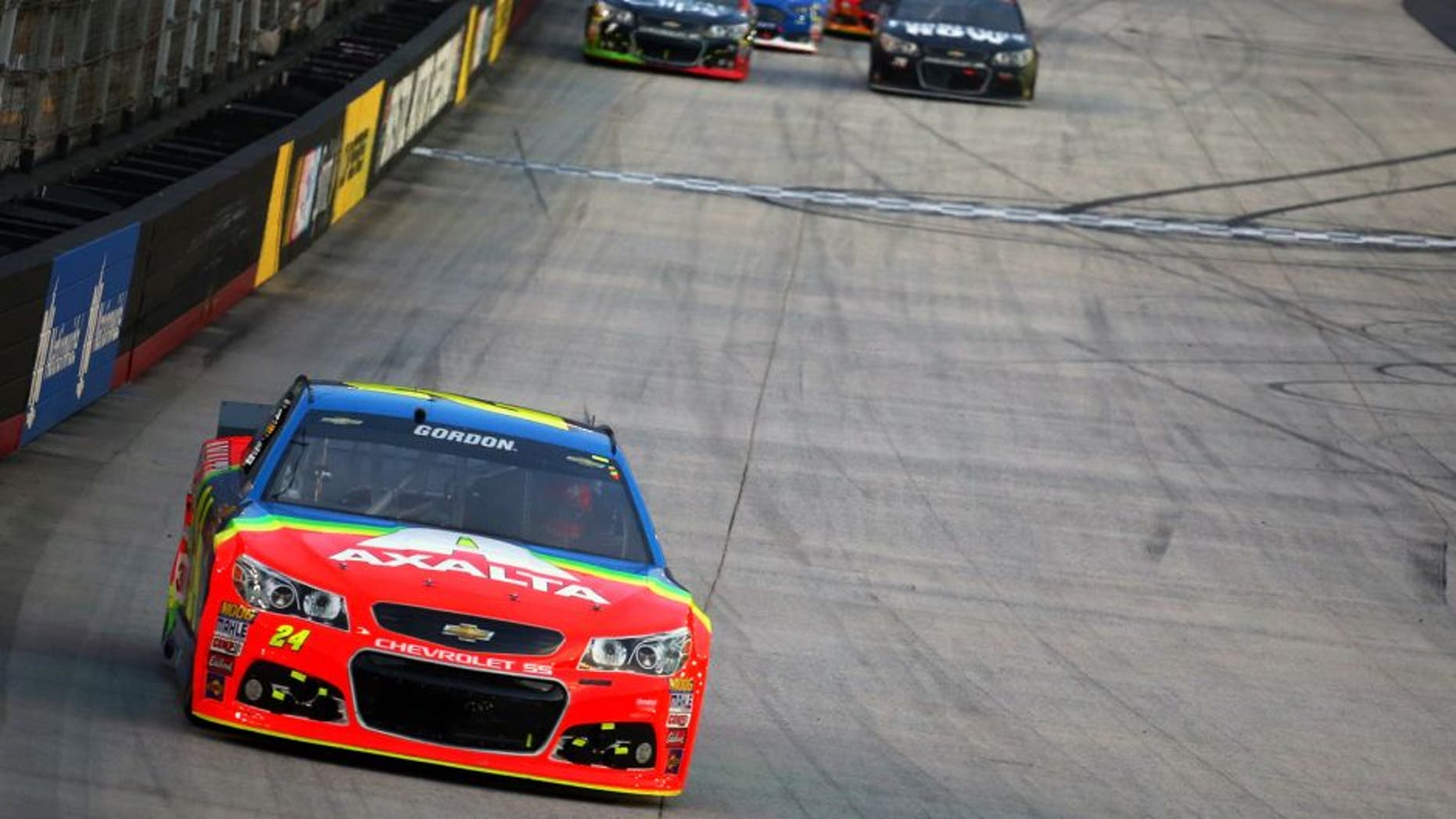 Things were shaping up nicely for Jeff Gordon in his final appearance at Bristol Motor Speedway. Sporting his iconic, throwback rainbow paint scheme, the five-time Bristol winner seemed poised for a strong finish as the race approached its final 100 laps.
However, with 94 laps to go, it all came to an end.
Running in the fifth spot after challenging for the lead on a restart, Gordon was forced to pit road under green-flag conditions for a bad vibration. The unscheduled pit stop dropped Gordon to 19th, two laps down to the race leaders with just 89 laps to go.
While Gordon was able to gain a bit of ground after the vibration, he was forced to pit once again under green with roughly 24 laps to go, dropping him four laps down to the race leaders.
As Joey Logano held off Kevin Harvick to score the victory, Gordon brought the No. 24 Hendrick Motorsports Chevrolet home in the 20th spot. After climbing from the car after the race, Gordon walked away from pit road without comment.
After entering the weekend with high hopes, the four-time Sprint Cup Series champion was once again forced to swallow a disappointing finish in his final appearance at one of his best tracks.
Despite now being winless in 24 starts this season, Gordon is still in position to make the Chase for the Sprint Cup, however. With two races left until the 16-driver Chase field is set, Gordon has a 17-point lead on Clint Bowyer -- the last driver in position to make the Chase.
Bowyer is 35 points ahead of the next closest driver, Aric Almirola.