Emotional young Northwestern fan becomes instant tourney highlight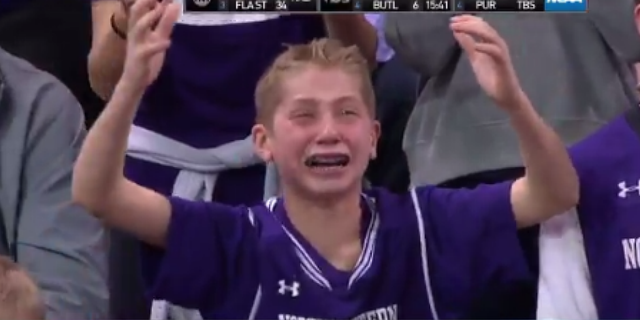 The NCAA tournament is synonymous with many things ... crying is about to become another.
Joining the infamous Villanova piccolo player this year is the Northwestern fan.
Check out his passion and emotion for the No. 8 seed Wildcats, who faced No. 1 seed Gonzaga on Saturday.
From teary outrage:
To thrilling exhilaration:
And back to despair.
To be fair, the Wildcats' thrilling run in the second half had everyone's emotions all over the place -- not just the young fan.
Though let us not forget the Villanova band member.
Wisconsin certainly didn't.