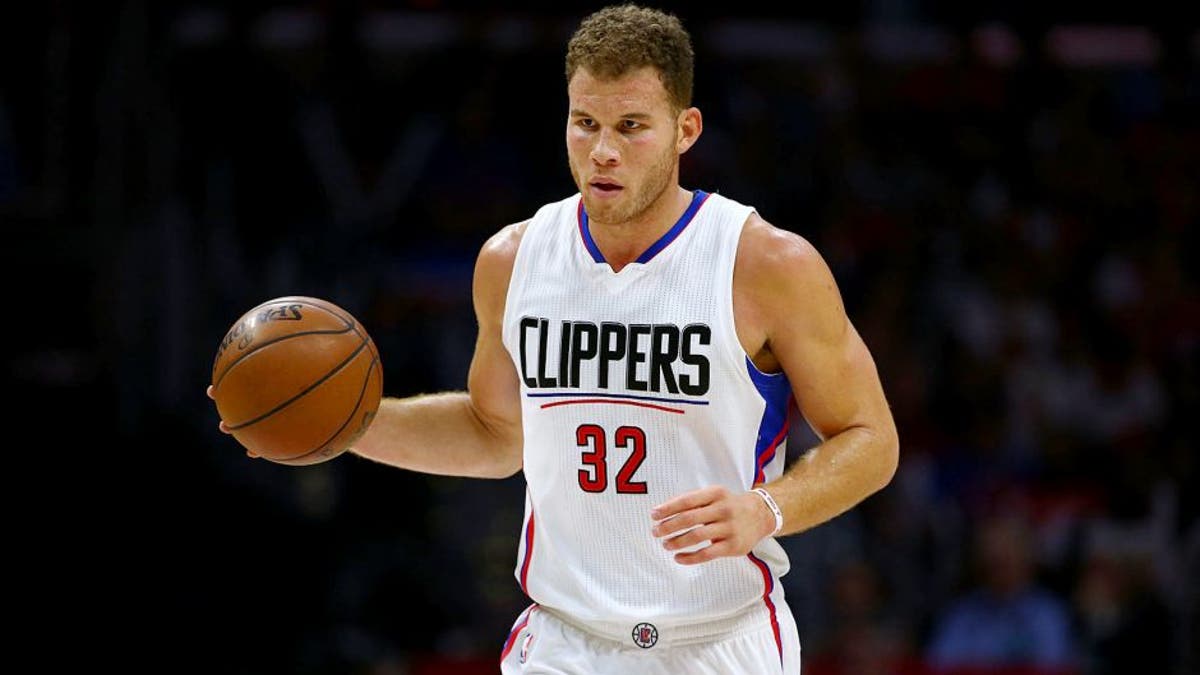 Blake Griffin apologized Tuesday for punching a Los Angeles Clippers staff member last month, saying he wishes he could take back the incident that left him with a broken right hand and the employee with facial injuries.
Griffin was suspended four games and docked five games' pay totaling $859,442 for the altercation with Matias Testi at a Toronto restaurant on Jan. 23.
Griffin is expected to be sidelined until sometime next month by his injury and ensuing suspension. He wore a black wrap on his hand at practice.
"It's something I think about every day and wish I could take it back, and I've told Matias that," Griffin said in his first meeting with reporters since the incident. "I have talked to Matias tons of times since the incident. He actually said it best: `This stuff happens and we're like brothers and we just have to move on.'"
Coach Doc Rivers said the team isn't trading Griffin despite rumors to the contrary. It's likely both Griffin and Testi will rejoin the team Thursday when it hosts San Antonio in the Clippers' first game since the All-Star break.
Griffin initially took to Twitter to apologize. He said he had already done so with his teammates and management.
"It's something that I feel awful about, something that I haven't had to deal with ever before in life and it's been tough," he said. "But now that the NBA has done their due diligence and the Clippers and I have my punishment, I'm looking forward to just moving on and moving past this and getting back on the court with our teammates."
Griffin said he did not believe he needed anger management counseling.
Griffin has not stepped on the court since he suffered a quad injury against the Los Angeles Lakers last Christmas. The Clippers have been 17-5 since then, prompting speculation as to whether or not the team really needs Griffin, particularly after the off-court scuffle, and causing an unforeseen number of trade rumors to bubble up around the league.
Griffin is one of the best players in Clippers franchise history, and he's only 26 years old. The former first-overall pick averaged 23.2 points, 8.7 rebounds and 5.0 assists per game before Christmas night.
The Associated Press contributed to this report.