Emmanuel Sanders timed his return to Broncos practice perfectly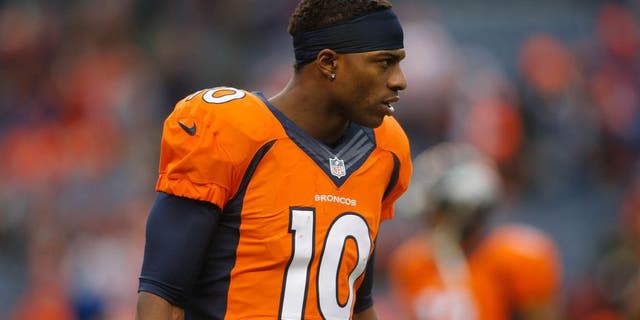 NEWYou can now listen to Fox News articles!
Emmanuel Sanders couldn't pick a better time to return to Broncos practice.
The offense is in a self-described identity crisis. Peyton Manning has zero preseason passijg touchdowns, either.
That was before Sanders' return. On Monday, after a three-week hamstring-related hiatus, this happened:
There, the 2014 Pro Bowl receiver and returner got right to work with the first teamers. According to reports, the Broncos even isolated starts at practice to further prepare them for Baltimore in Week 1.
Sanders could use all the 1-on-1 time with Manning. He'll be asked to help smooth a turbulent air attack when the games count in two weeks.