Emmanuel Sanders says Paxton Lynch is no longer a deer in the headlights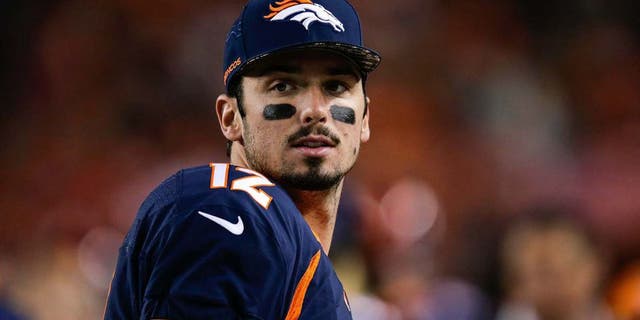 NEWYou can now listen to Fox News articles!
The Denver Broncos spent a first-round pick on Paxton Lynch last year after trading up to land him, but his impact as a rookie was extremely limited. Thats because he couldnt beat out Trevor Siemian for the starting job, relegating him to a backup role for much of the season.
Although the team hoped he would be ready to start in Week 1, the coaching staff most likely understood he was more of a project than a polished quarterback. Coming from Memphis spread offense, he wasnt prepared to take the reins of an NFL offense.
Emmanuel Sanders saw that firsthand, admitting Lynch had that deer in the headlights look last season.
"I was just watching Trevor walk around, and he's walking around with that same confidence of, 'Man, you put me in the shotgun and I can sling it around,'" Sanders said, via the teams official site. "You see Paxton, and he sees the opportunity at hand. Being a young guy last year Paxton was like that deer in the headlights, walking around big-eyed. Now he's more relaxed.
Lynch has a much higher ceiling than Siemian, boasting good mobility and a big arm. Its not that Siemian has played poorly for the Broncos, but his chances of leading them to a Super Bowl are far less than Lynchs odds of doing so.
Of course, Lynch will still have to win the starting job this summer, which is no certainty to happen. Sanders is patiently waiting to see how he responds in Year 2 after having a season under his belt.
"It's going to be interesting to see how Paxton takes his second year and hopefully get that Memphis swag back, seeing those two guys compete and seeing who wins the job, Sanders said.
Kim Klement-USA TODAY Sports | Kim Klement