Emails reveal Tom Brady calls OC Josh McDaniels 'babe'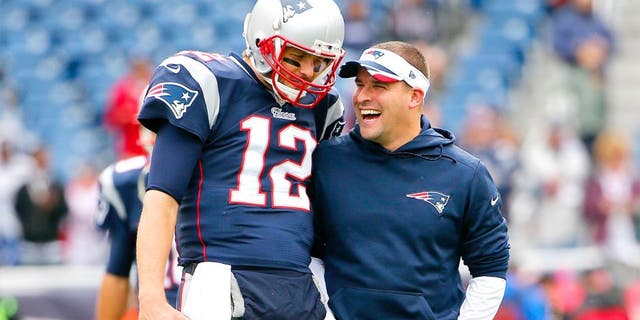 NEWYou can now listen to Fox News articles!
Tom Brady's life is like an open book right now with his personal emails hitting the internet after they were made public for the NFLPA's lawsuit against the NFL.
He took shots at Peyton Manning, he displayed plenty of Patriots pride, and he also calls his offensive coordinator Josh McDaniels "babe." Of all the personal information revealed in Brady's emails, this is by far the strangest.
Now, it's most likely -- actually, definitely -- just a joke between the two, but it's still strange nonetheless. Obviously Brady and McDaniels have a great relationship, which probably has some effect on just how effective the Patriots' offense is. Tension between the quarterback and offensive coordinator doesn't translate well on the field, and it's clear there's none of that between these two.
(h/t Twitter)