Elway: Broncos' run-first approach will be Manning's best friend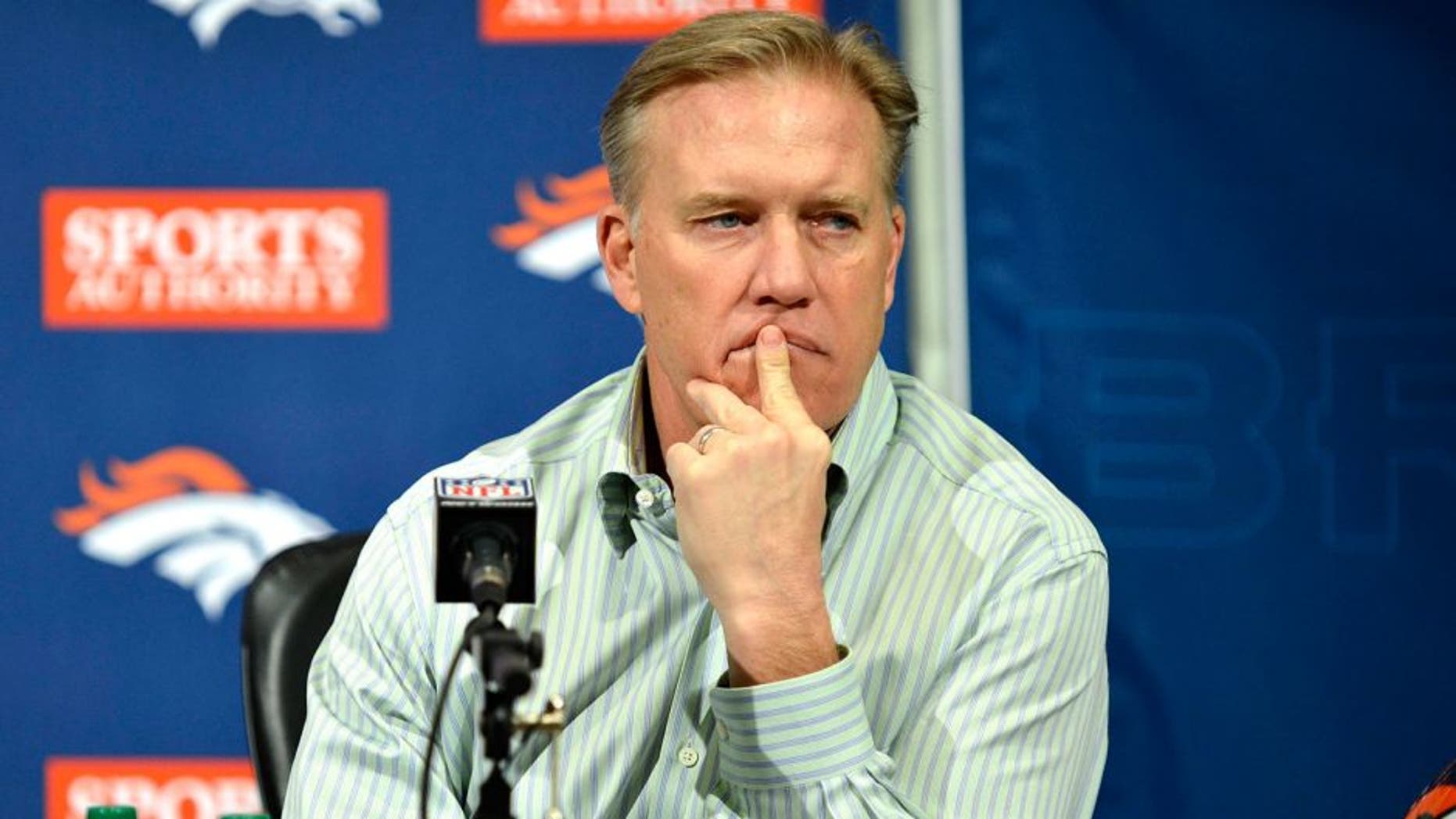 John Elway knows exactly what a chains-moving run game can do for an aging quarterback.
The Broncos legend won two Super Bowl titles by turning around and handing the ball off, not whipping it down the field in his late 30's. Elway thinks the team's current QB can do the same.
"What I can say, late in my career, that was my best friend, the running game," Elway told reporters at Broncos training camp. "And I think that running game will be Peyton's best friend also."
In his 2013 MVP season, Manning dropped back 659 times. That's sixth all-time in NFL history, and Elway knows that's not sustainable.
Instead, he might've selected the coach most willing to reel Manning in. Gary Kubiak figures to institute a similar, run-first approach that helped No. 7 take home two Lombardi Trophies in the late 90s.
Manning returned to quarterback the team this year. Elway said he did so with the understanding that a paradigm shift was in place.
Said Elway: "We're going to do everything we can to win a world championship."