Eli Manning gives reasonable explanation for blank stare during Super Bowl 50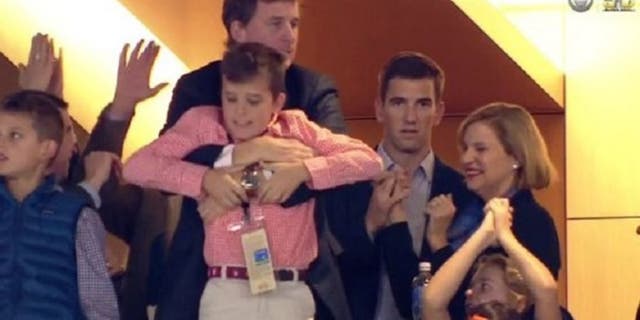 Eli Manning's blank stare during Super Bowl 50 will go down in infamy.
As the Denver Broncos scored a touchdown, giving them a two-score lead over the Carolina Panthers, cameras flashed to the Manning suite.
Eli Manning, of course, looked less than thrilled while everyone else was celabrating. The New York Giants quarterback told TMZ the reasoning behind his look.
"I was just focused on whether they'd go for two and uh, the defense had to step up and make some stops," Manning said to the cameraman.
Certainly that makes sense. Peyton Manning's younger brother was focused on the next play opposed to getting caught up in the moment.
Spoken like a true Manning.