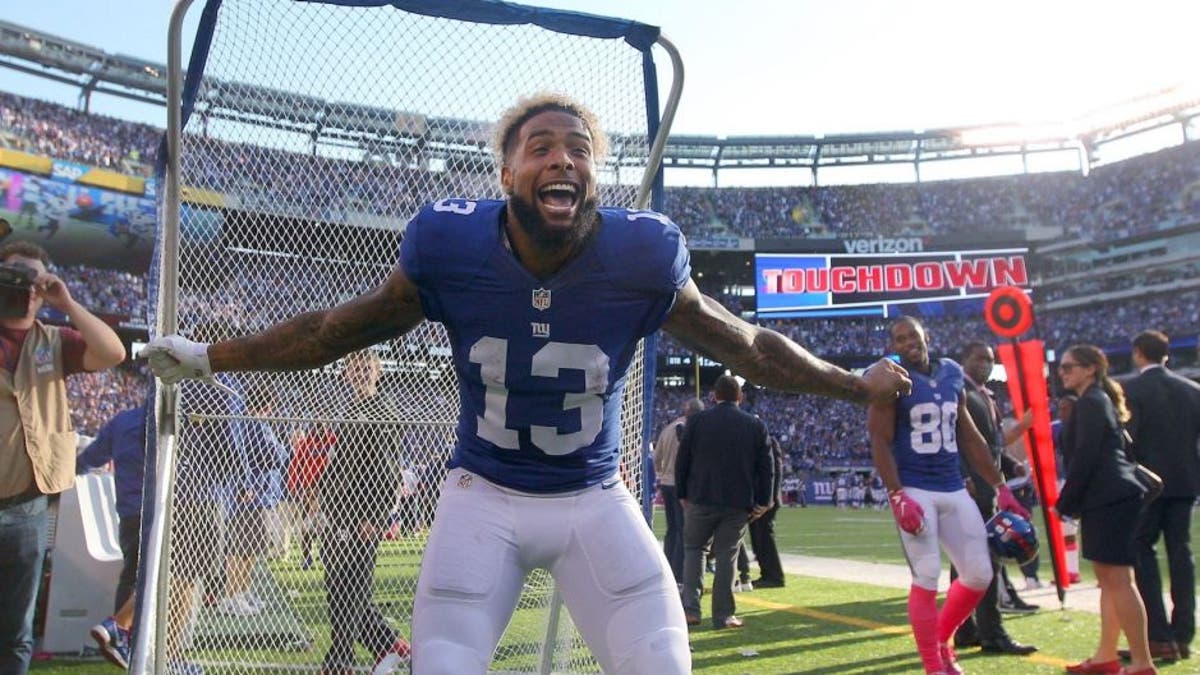 The New York Giants have been a disappointment through six weeks, currently sitting at 3-3 and in the basement of the NFC East. Their struggles are partly due to Odell Beckham Jr.'s inability to make plays consistently, which has led to significant criticism of his antics on the field, as well as on the sideline.
While he finally got it going on Sunday against the Ravens to the tune of 222 yards and two touchdowns, the heat on him hasn't yet subsided. And on Monday, Eli Manning seemingly called out Beckham, suggesting he's sick of his receiver's attention-grabbing ways.
Manning said "you can get real sick of it," implying that he was saying it about his own displeasure. However, on Tuesday, he clarified a bit.
"I'm not tired of it. Thought y'all might get tired of it. That was my comment," Manning said, via ESPN. "It's up to you, and maybe thought it was me. But I'm talking about you. I'm fine with it."
Despite the fact that Manning clarified his stance on the whole situation, one thing is certainly clear: He doesn't care to talk about it.
"I'm not trying to make comments about him. I get asked about him a lot, so I have to comment about it," he said. "I'm not trying. Odell and I have a great relationship. We talk about a lot of things. On the same page, he knows I'm always looking out for him, and he understands you can say things and it kind of can be taken one way."
Beckham has become the focal point of the Giants' season, for better or worse. He's been inconsistent through six weeks, but perhaps Sunday's performance will spark a hot streak for him.
If he and Manning aren't on the same page, the offense will sputter and struggle to put up points. Conversely, we've seen what they can do when they're firing on all cylinders. For now, it seems like Beckham's charades on the sidelines are OK with Manning, even if that's against Ben McAdoo's thinking.
"I want him to play well. I want him to make plays. I want him to have celebrations and dances, and I'm fine with that. I want the team to go out there and win games. It was a fun locker room after the game, exciting locker room. It should be all positive stuff."